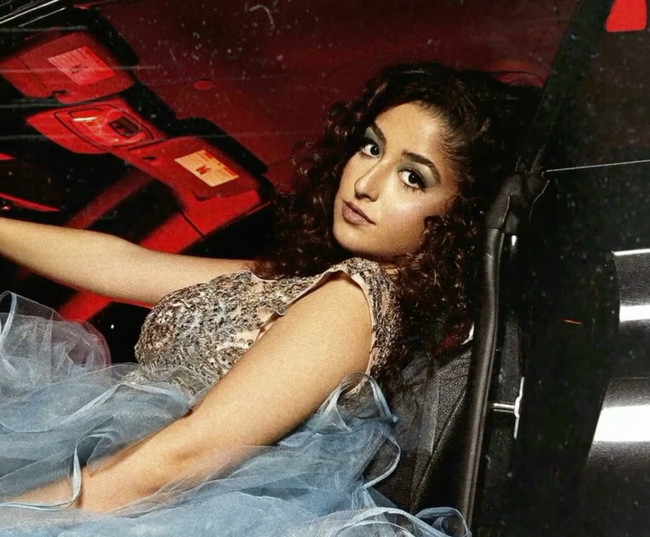 Los Angeles-based pop artist Sheer is quickly taking the entertainment industry by storm with her chic style and catchy, danceable songs. Her love for music stemmed at an early age, leading her to act in school plays and take vocal lessons at age seven. Later on in high school, she majored in music and learned different styles such as jazz, funk, and classical. At 17, Sheer auditioned for a delegation in Israel to perform in 23 states in America, performing for Jewish communities, singing and dancing for three months. This led to a fiery passion for singing and performing live.
Upon her return from the delegation, she had four auditions for the Israeli Military Band and got in, where she then performed in front of soldiers, commanders, politicians, and even the prime minister honing her singing and live performance career in Israel. She also traveled to the United States to perform in front of thousands of people at galas in New York and Philadelphia. Her charisma and unique voice have been compared to Ariana Grande and Selena Gomez, making her a perfect fit for the pop music market.
After signing to High Table Entertainment, Sheer moved to Los Angeles and has been working on her craft since. She immediately went to work with Grammy Award-nominated producers Emile Ghantous (Pitbull, Charlie Wilson, Prince Royce) and Roccstar (Ne-Yo, Post Malone, Usher, Rita Ora, Fergie, Kendrick Lamar, J.Lo). In March 2021, she released her debut single and music video for "Can't Wait" which amassed over 365K streams in its first month! Keep up with Sheer and her upcoming releases by following her on Instagram @SheerIsReal.