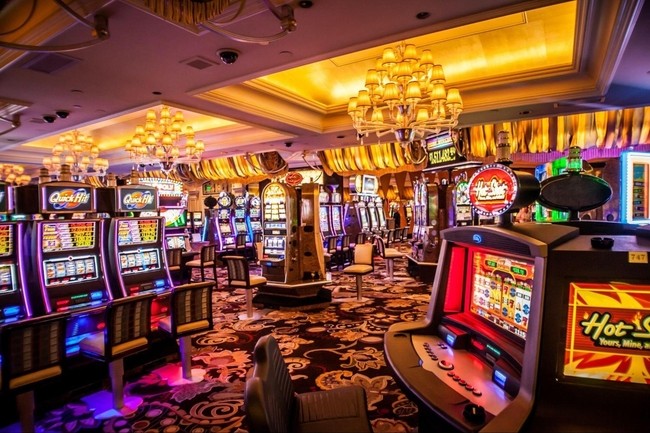 With a huge surge in popularity of online casinos, you might be thinking of joining one whether it's to earn some extra money or have fun. Before you deposit money into an account and start playing, you should first learn some basics about gambling in South Africa. Here is what you need to know ahead of putting real money on the line.
The legislation and regulations in place
For starters, you want to familiarize yourself with the laws and regulations concerning gambling in South Africa. While the practice of gambling has been heavily restricted since as early as 1673 and officially banned in 1965, it is still available in the country. It's estimated that, by 1995, there were about 2000 illegal casinos in South Africa. However, in 1996, a system was put in place that allowed a national lottery and licensed casinos. Moreover, horse racing was made a gambling activity.
When it comes to online gambling, the situation is not exactly black and white. For one, offering and engaging in games over the internet was made illegal by the National Gambling Act 7 of 2004. That being said, it's important to note that only casino games, poker, and bingo were banned with this act. Online sports betting, online horse race betting, and bookmaking, in general, are still allowed. Of course, if the operator is licensed. Bookies can obtain licenses through the gambling and racing boards that each of the nine provinces has. That means that it's legal for residents of South Africa to bet on these licensed websites.
Furthermore, although there was an effort to legalize interactive gambling, it did not bear fruit. In 2010, gambling through servers located outside of South Africa was also prohibited. Heavy fines and even imprisonment are possible for all those that offer, engage in, or facilitate betting on foreign sites.
The selection of online casinos
With laws and regulations in mind, players from South Africa can choose from over thirty sports betting websites that are licensed by the provinces and the National Gaming Board. What is more, while technically illegal, players can also play on offshore websites that accept individuals from South Africa, as there are very few cases where players were prosecuted or online casinos blocked for breaking the law. When picking an online casino, it's important to look into various features that are offered before making a decision.
The variety of games
With a variety of online casinos to choose from, it's only normal that there is also a wide array of games that are offered. For instance, slots are always great fun as they don't require any special skills or strategies. Then, beginners also enjoy roulette and blackjack because these are quite easy to understand as well. Live dealer games are also possible for people that want to feel like they're in a real land-based casino. Bingo and lotteries are popular too, and the countless sports betting options cannot be overlooked either.
The bonuses that casinos offer
In addition to the variety of games, you also want to look out for bonuses that online casinos offer. From welcome and reload bonuses to free spins, there is a lot you can expect from an operator. It's always recommended to check out the newest online free casino bonus codes for South African casinos today before playing so that you can make the most of no deposit bonuses, for example. That way, you might not have to put any money into your account before playing, meaning that you're not risking anything.
The security of online casinos
One essential component that you cannot overlook when joining an online casino is your safety. Therefore, you want to ensure that the casino you are signing up for is licensed by the necessary authorities. For instance, even if a casino is licensed by your province, you still want to look into its reviews and comments to make sure they are not misleading you and compromising your safety. Even when playing on an offshore site, you want to ensure they have licenses from some of the leading gaming authorities like the Malta Gaming Authority or the UK Gambling Commission. Keep an eye out for complaints concerning unresponsive customer services, stalling in terms of payout, and unclear wagering requirements.
The banking options available
Something else to think about before joining an online casino is the payment methods on offer. As you will be putting money into your account and withdrawing your winnings on a regular basis, make sure your preferred banking option is supported. For instance, check if you can use e-wallets as well or if you have to stick to your Visa credit card and bank transfers. Moreover, you want to see what the minimum deposit and withdrawal amounts are.
While joining an online casino can be a lucrative and fun hobby, it's important that you learn as much as you can about it before you deposit any money into your account. Remember to check the licenses a casino has, its offer of games and bonuses, and whether your preferred payment methods are supported.