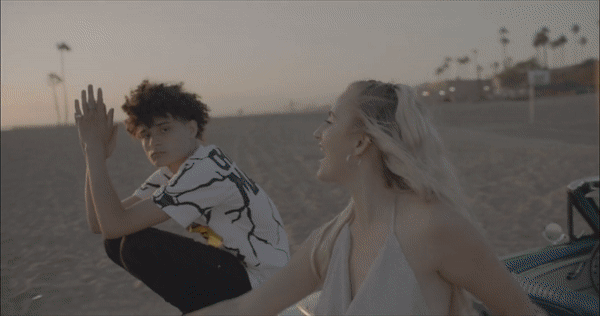 Nova Miller returns with "apricot skies", her new single and video with Bankrol Hayden. The summer love bop is paired with a vibrant music video that perfectly manifests the song's care-free vibes. "apricot skies" is a catchy pop song that push Nova's stunning and impressive vocals to the forefront and exudes those summer fling/fun vibes.
"I wrote apricot skies in my room on Zoom thinking back to this specific memory where I was driving down the coast, so in love, so perfect, so amazing, and the sunset was literally the color of an apricot. I wanted the whole song to feel like being in a summer love. When I heard Bankrol on it, it was so exciting cus he's dope and this is my first record with a feature. I hope you love it." – Nova Miller on "apricot skies"
"apricot skies" follows the release of Nova's debut EP, The Passion, released in October of last year, which Paper Magazine described as "fresh-sounding." The EP features 8 brilliant pop anthems to dance to, blast at a party, or get in your feels to, hitting on themes of self-love and girl power.