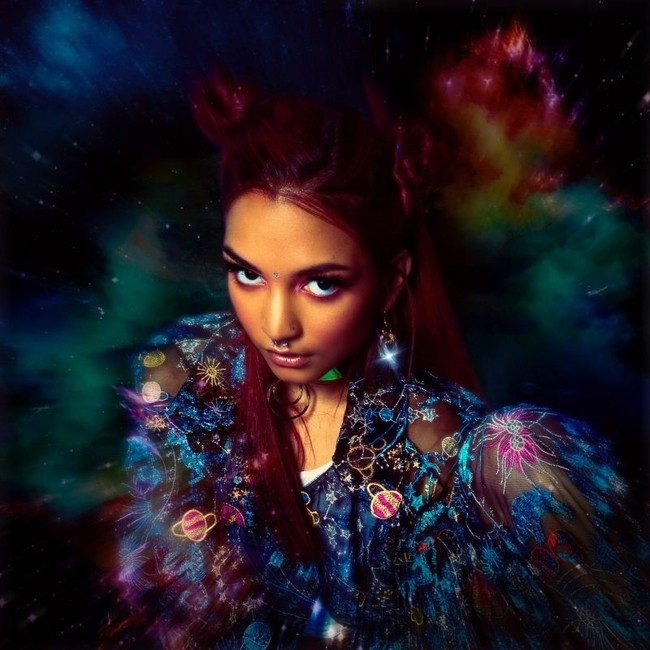 Mexican-Dominican Latin soul songstress Ambar Lucid returns with the visual for "Un Animal (Divina Existencia)" – WATCH HERE. The already entrancing track takes viewers on a journey to a mystic forest where magic and music intertwine. The video highlights the constraints of one's mind and the act of both thinking and getting out of the 'box' society and ourselves, individually, often are placed.
"Un Animal (Divina Existencia)" video arrives in the wake of Ambar's EP Get Lost In The Music. Showcasing her eclectic sound and dynamic lyricism, Ambar continues to defy norms and solidify herself at the forefront of the new wave of Indie Latinx artists in America, with no plans to slow down. Drawing inspiration from Ambar's own passion for astrology and tarot card reading, the EP is riddled with Hispanic staples and effortlessly slips between Spanish and English when it suits her mood or composition – effectively drawing an image of her culture and upbringing.
Credit: Litsa Sursock
On a mission to touch as many souls as possible, Ambar is manifesting radical self love and empowerment with her music. In her own words, "I'm healing our generational trauma." With 500K monthly listeners on Spotify, Ambar is continuing to do just that. With Ambar, the future is as free-flowing and unpredictable as herself.