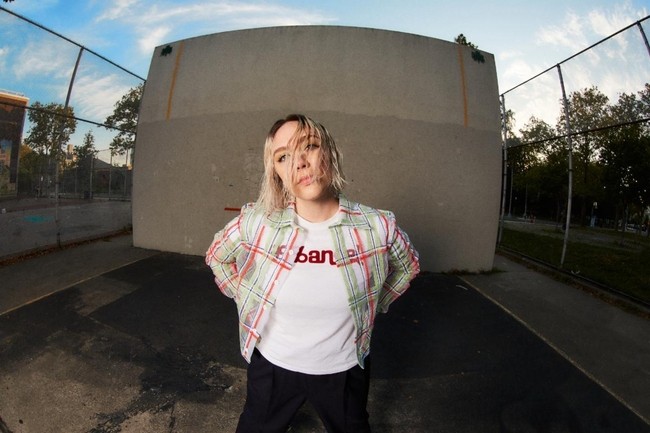 LA-based indie-pop artist, Jenna Kyle shares the title track, "Ojos," from her debut EP today, along with a lyric video. This new bop is the second single from the Ojos EP, will arrive on September 3, 2021. The track represents a new era for the Los Angeles-based singer/ songwriter, producer and live electronic artist, who has actively been leaving her mark as one of the 2% of female music producers in the industry. Jenna Kyle supports women's rights and LGBTQ equality and stands with The Ally Coalition.
On the new single, Kyle says, "Ojos is the first song I wrote and produced myself. It's surprising how few women are producing music still, but the doors are definitely open and there's a strong group of us out here doing it! I vacillate between feeling enraged that there are so few women in the profession, while simultaneously feeling proud to help hold the torch for the next generation of female producers coming up, all while battling the imposter syndrome many of us feel when saying "I am a producer, I produced this myself!"
One of the ways Kyle has explored her newfound producer prowess is to integrate a multicultural world aesthetic that is so uniquely her own. Jenna Kyle's forthcoming EP is influenced by her travels over the past several years and her long time partnership and collaboration with Brazilian / Argentine drummer Bruno Esrubilsky (Mitski, Hedwig and The Angry Inch, The Band Joseph), which contributed to a globally-minded sound and an influx of Spanish and Portuguese lyrics.