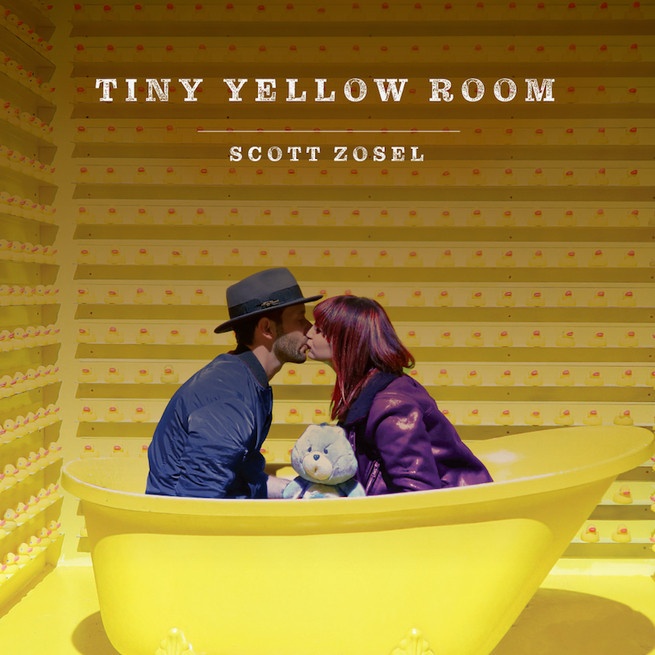 Scott Zosel is known for his wondrous weaving of rock, pop, country and Americana. The up and coming artist's discography is defiantly diverse and won't be pinned down to one specific style. This is what makes him such a captivating artist piloting our playlists right now. His upcoming single 'Flow' is a sensational sway into the acoustic, folkier field — how long he'll remain in the indie-folk realm is unclear, so we'll cherish every sonic second. This latest single comes off the back of Scott's debut album 'Coal Black Curls.' This debut firmly planted Scott onto the radar as each of the seven tracks is swimming in an all-consuming acoustic air. This upcoming single 'Flow' is an effortless evolution for Scott Zosel as he reveals realms unknown of his sonic universe. 
'Flow' begins as a stream would, a gentle trickle of acoustic strums easing onto our journey downstream. Swiftly, its momentum gets going and the drums kick us into action. 'Flow' has an easy-going flair that is hard not to get swept away with. Scott Zosel's vocals are vibrant throughout as he recalls a love that always has and always will "flow like a river to the sea." Gorgeous, right? Without a doubt, Scott Zosel has a way with words. He paints pictures with each syllable; the nature narrative that swims through this single is masterfully moulded and creates a gravitational centre that the evolving instrumentation can orbit with ease. Sweeping guitars solos slip in and out of the centre stage, sometimes filling the space between Scott's refrains, sometimes taking the reigns. There's a repeating riff that I just can't get out of my head after listening to this stunning single. It's this riff that resonates at the end of the track. 'Flow' may end, yet its effortless harmony hangs in your headphones. It's hard not to hit replay and let yourself flow once again in Scott Zosel's chordal current. 
Follow Scott Zosel on FACEBOOK | WEBSITE
Follow SCOTT ZOSEL ON SPOTIFY Before 'Flow's' Release!  
By Sasha Lauryn