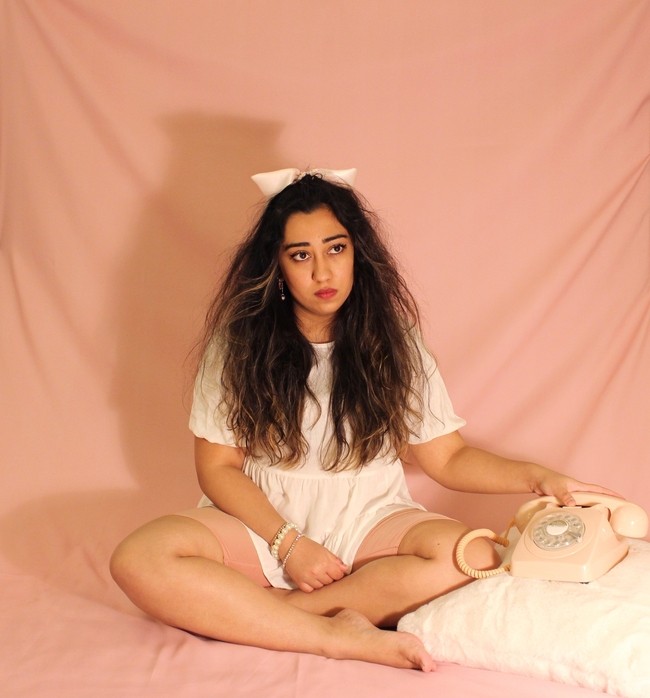 South Asian, UK-based artist Manpreet Kundi is releasing her self-written debut single something on all streaming platforms this Friday 23rd July, setting the unique tone for her upcoming EP.
Created acoustically at the piano; the song's essence is dreamy, lovelorn, melancholy and raw—dressed up in both dark and sad pop ambiances. something is layered in an emotional and lyrical sense; but at its core, is about "doubting everything you ever were to someone who for a while made you feel the most significant. It is the chaos and sheer sadness in the breakdown of what you had with said person; after they seemingly change their mind and leave you in panicked confusion with little to no explanation."
The composition is an enchanted entwine of lingering vocal melodies and evocative instrumental; blending Manpreet's signature acoustic piano, smooth atmospheric sounds and heavy, slow-tempo drums. "The entire song fell into place very naturally; born of my reflective tendencies and the intense, prolonged emotion I was feeling." Each section develops dynamically, inviting the listener on a journey through tender string arrangements to deeper, bassy, hard-hitting sections. Her boyfriend Michael Brooker is the main producer of the track; along with Manpreet directing the nature of fundamental components plus engaging in elements of co-production—yet giving him creative freedom over the project's soundscape.
Manpreet casts a glitter-dripping spell of magical, emotive piano and hauntingly mesmeric vocals to move you with the innate rawness and sentiment they carry. Writing music mostly at her piano; she is constantly inspired and liberated by the instrument that ever-propels her dynamic songcraft.