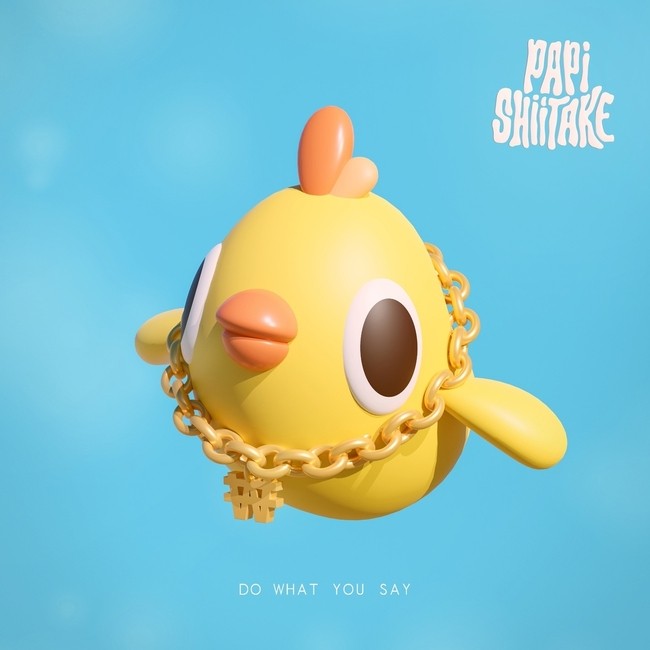 Most of us often find ourselves living somewhere between intense nostalgia for the past and unbridled optimism for the future. Brooklyn-based, indie dream-pop producer/artist Papi Shiitake reaches deep into his subconscious to make music that simultaneously taps into the sublime feeling of both of these extremes.. Equally inspired by Phil Spector as Kanye West, listeners can't help but get swept up in it.
Coming off recent features on MTV's Spankin' New, Music Choice and CBS' SEAL team, his new single "Do What You Say" (off his forthcoming album, Wabi-Sabi – via burgeoning Brooklyn indie, Trash Casual), skillfully spins a web of elegant soundscapes utilizing hypnotizing guitars, Polynesian percussion and thundering 808 bass. He ties it together in an unexpected pairing of hip hop beats underpinned by warm surf rock melodies and pensive vocals. Mastering engineer Larry Anthony (Migos, Janelle Monáe, Lil Baby) elevates the song to even bigger heights by lending his signature Atlanta sound to the track.
"It's actually amazing, when I approached dancer/choreographer Jadée Nikita about doing the piece I had no idea that she hadn't performed since the beginning of the pandemic. I like to give artists I work with space and creative freedom, so on the day of shooting we kind of just let the cameras roll. I don't think Jadée expected to be the sole focus of the video, but when we looked at playback it was absolutely mesmerizing. She's like a bird flying again. Feeling again. If you watch her eyes throughout the video it becomes much deeper and a new story emerges. It's very moving."
Starring an alluring young woman slow-dancing to the camera as scenes of flowing water, mountain tops, starry skies, sunsets, volcanos, sharks and more calmly play behind her, the self-directed video is a serene, psychedelic trip. Papi's lyrics are included throughout, which act as if he's gently holding your hand while you take the ride. It draws you further in. By the end, you'll be ready to dive back into the experience all over again.