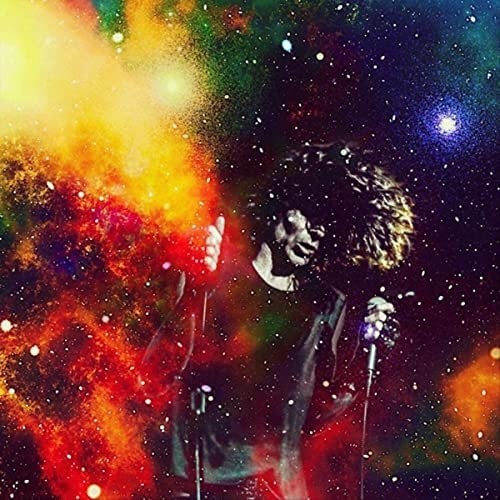 Saturated in overdrive and hitting us with retro rock energy right off the bat, Brett Copeland is riding big riffs hard in his new single "Don't Fight It" this summer. Though coupling the old school dynamics of classic rock with the new school nimbleness of contemporary pop isn't a new element of Copeland's sound, this track takes his love of arena grooves and makes it the centerpiece of the entire song. The charge of the six-string blindsides us alongside his vocal instantly upon our hitting the play button here, and as we move through this speedy, unrelentingly simple piece, the intensity never slows. Simply put, if you've been wondering where all of the premium hard rock energy was on the left side of the dial this summer, you needn't look any further than "Don't Fight It" for a hearty helping. 
FACEBOOK: https://www.facebook.com/brettcopelandmusic/
The vocal is probably the most anthemic element of this single outside of the guitar parts, but it never sounds drowned out by their fuzz. On the contrary, this is an instance where Copeland's otherwise soft melodies are the perfect sort of contrast with the gritty demeanor of the instrumentation. He isn't forcing a black and white sonic construct at us so much as he's getting back to the barebones rock n' roll concepts that influenced him from the start of his life onward. Call it retro-worshiping songcraft if you will, but let's be honest – if Brett Copeland wasn't channeling the rock thunder this July, it's hard to say who would be. 
Monstrous grooves and tidal wave-sized basslines prove no match for the slick delivery my man is affording every verse in this track, and I like that his swagger is as front and center in the performance as anything else is. Attitude is what gave classic rock the identity we still revere it for today, and by putting as much of his angst, adrenaline, and sheer primeval punch into the words as he can, there's scarcely a moment in which Brett Copeland doesn't sound like the rockstar this single needs to succeed. He's an underground player who doesn't care about the rules of mainstream pop, and it's ironically through this rebelliousness that we get some of the purest rock I've heard out of the underground all year long.
– https://open.spotify.com/track/1pQdTS19lNgRfz4OWHmFiV
Brett Copeland issues a fiery show of strength in this performance that is certain to get his fan base energized about rock once more, and to me, he solidifies his role as a true jack of all trades with "Don't Fight It." He's released quite the multidimensional trio of songs this year – a provocative U2 cover in "Where the Streets Have No Name" and his dance-rocker "Gunmouth" – and in this most recent cut he reminds us that his 2020 debut in "Ruse" was just a taste of what he can do in the studio. It's difficult to resist a traditionalist rock tune like "Don't Fight It" no matter what time of year it is, but given the vibe this summer is starting to take on, the timing of this release feels especially appropriate. 
Gwen Waggoner