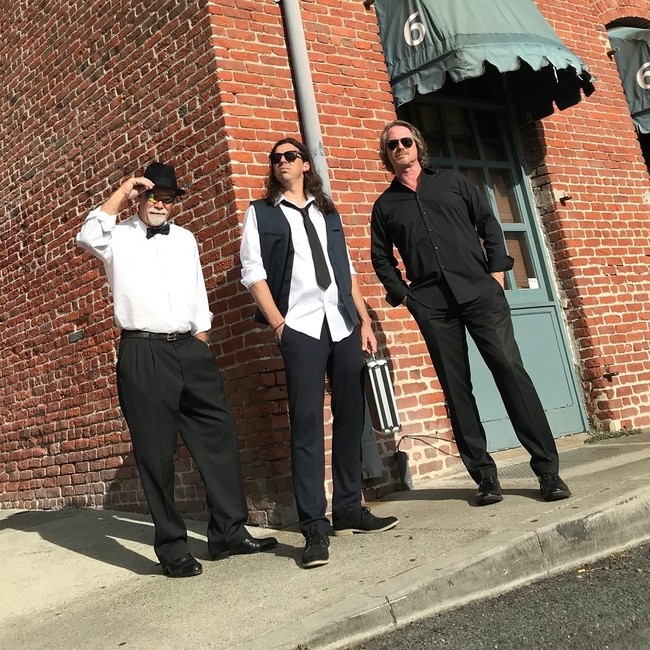 We need more bands like Hawaii's Executive Order. The Honolulu based power trio's new single "A to Z" is everything a modern rock single should be – aurally imposing, melodic, and riffs recalling the past while piercing listener's consciousness with an individual bite. It's music firmly of the moment, alive, and doesn't look to the past anymore than it must. The mix of rugged and melodic guitar, melodic vocals bubbling with gritty passion, and an intelligent lyrical perspective marks their music as far different than the paint by numbers pastiches passing for cutting edge rock.
FACEBOOK: https://www.facebook.com/ExecOrderMusic/
Factors such as Joseph Olson's vocals make this a palpable listen for those who may not ordinarily enjoy guitar-heavy rock. Olson has the needed oomph to convincingly perform rock songs but likewise has enough light, nimble melodicism in his voice that it balances out nicely with the band's guitar-centric attack. Repeating the title like they do during the song may be a bit of a misstep due to its sound, but it isn't difficult to hear what they are aiming for. It just doesn't quite come off. 
It has compelling rhythms and a powerhouse beat. James Anthony Hewahewa Christian's contributions to the track via his bass playing rattles rib cages and adds unshakable counterpoints to the drums and guitar. Rich Elg's guitar leads the way musically. He's able to pull countless rabbits from his hat while still nailing down a pure-hearted approach to classic rock tropes. His lead work is particularly effective. 
The lyrics are far from merely functional. Olson's ambitions in this area, however, are tailored to complement the music rather than stand apart from it. His vocal skills come through in his confident phrasing. He avoids overwriting throughout the track and his easily digestible imagery will play well with a wide audience.
There is a stew of influences going into what makes Executive Order sound the way they do. Elg's careful listening to players such as Steve Vai, Eric Johnson, Paul Gilbert, and Eddie Van Halen, all renowned for their shredding prowess, could be a bad thing. Many of those guitar players inspired musicians who learned none of their restraint. Elg, however, married their precision with always mysterious feel and intuitive understanding of the blues running through his work.
AMAZON: https://www.amazon.com/Some-Like-It-Hot/dp/B08P8GDD6D
Let's hope Executive Order travels far and wide. They are writing the perfect rock songs for sweaty and cramped clubs but, without a doubt, would rattle the rafters of the most durable theatres and halls.  It has a natural trajectory that makes it feel effortless; concert goers will hook into Elg's riffs early on and the energy of the live crowd will feed into the song's drumming. The islanders have hit upon a winning formula for modern rock and there's little doubt other tracks on All Bleed Red will match its enthusiasm and skill. Executive Order is here to stay and committed to getting better each time out; they won't have a hard time attracting new admirers with material as strong as "A to Z". 
Gwen Waggoner