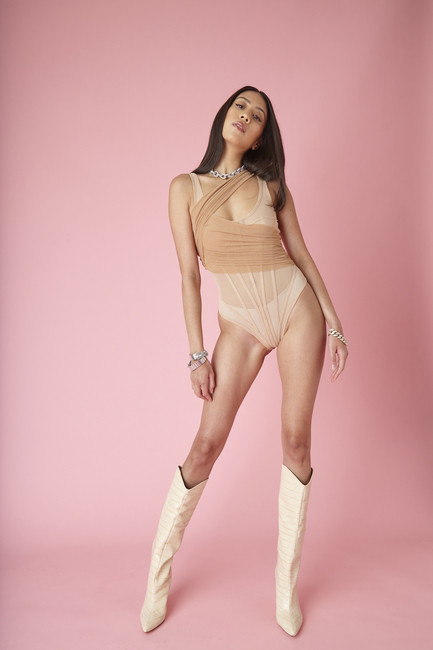 "It's my way of reclaiming my sexual identity and not being anyone's fantasy except my own. Because of the way I look, I'm assigned a certain role in society: to be submissive, acquiescent, meek, docile. And for a while, I defaulted to being those labels, whether it was in relationships, the workplace, or even the music industry. It took me a lot to realize how much this affected my mental health. As an Asian-American woman, I can be dominant, I can initiate, I can take up space, and that the art I make, the way I dress, and what I do is solely for my own pleasure, not for anyone else's."
"Go" begins with powerful affirmations that reinforce self-love and truth. The track drips with sultry vocals over R&B dipped soundscapes and svelte-smooth rhythms.
Danelle Sandoval is an independent artist and singer-songwriter. After posting a YouTube cover of 'Tuesday' by ILoveMakonnen ft. Drake, the song was remixed and went on to receive platinum awards worldwide while reaching the #1 spot in over 70 countries on iTunes and Shazam. The viral hit has amassed over 1 billion streams online. Following the global success of Tuesday (feat. Danelle Sandoval), Danelle has focused on releasing original music, including her recently released EP For Love, which was inspired by time spent in Toronto, Canada. Live Nation's Ones To Watch explained that Danelle "has established herself as a polished pop star, and her airy voice layered over hypnotic electro-pop production is something we simply can't get enough of." Clash Magazine called her track Hands "a beautifully creative pop hymn with some blissful electronic leanings.