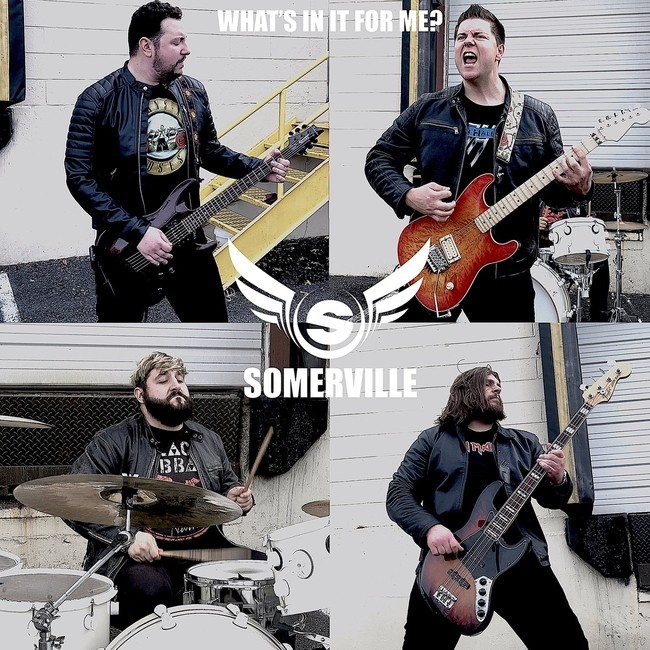 Somerville is hear to ROCK with their infectious original new single "What's In It For Me." Featuring stellar double guitar licks and powerful vocals, this Philadelphia, PA band knows how to put on an amazing performance and write an excellent tune.
The song reflects on the ongoing battle between the working class and the colossal mega-corporations that regard their employees as little more than assets, deserving only of subsistence-level wages and exploitation.
https://instagram.com/somervilleofficial
All of this excitement is gearing towards Somerville's debut EP, entitled 'Shooting to the Top,' releasing later in 2021.
Check out why this band would be able to totally hold their own rocking a sold out arena by watching their new video below: