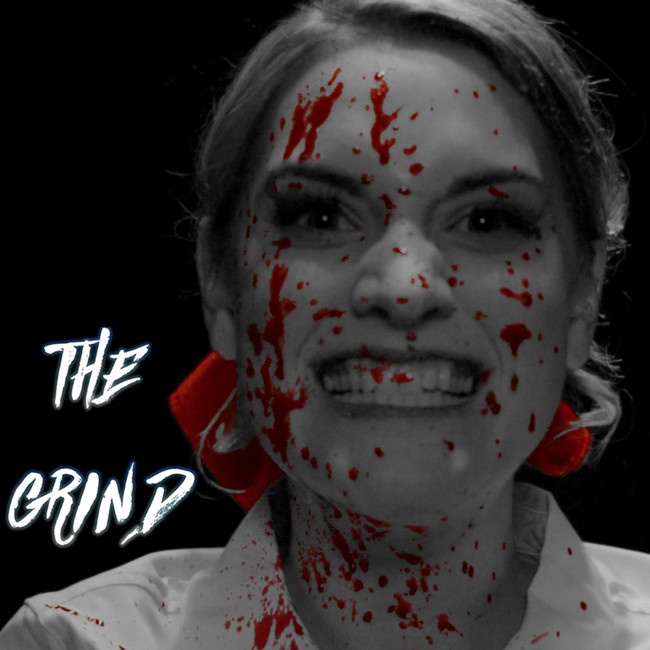 A dynamic new Los Angeles band has emerged out of the pandemic, ready to sensationalize your eardrums. Quartet Hurricane Sugar is led by singer, songwriter, and guitarist Alex Chamis and accompanied by guitarist Josh Brazinski, bassist Donovan Hernandez, and drummer Jeff Galland. Skope Magazine premieres the band's deliciously grimy, rock-heavy single "The Grind." The song is the first of four to be released off Hurricane Sugar's self-titled debut EP.
It's not often you hear Greek mythology referenced in vintage-tinged rock, and Chamis puts a unique spin on the concept. Regarding the inspiration behind the song, Chamis reveals: "'The Grind' is taken from the Greek myth of Sisyphus, the guy who pushes the boulder up the hill ad nauseum, only to have it roll back to the bottom. The lyrics are about how, in my view, that's a call to action. You should try to break out of that pattern and figure out another way of doing things; otherwise, nothing's going to happen." Chamis' idea is cemented into place with tongue-in-cheek lyrics such as, "Are you a slave to the grind? / We wish you the best, at least you'll get to rest when you're dead."
Despite the lockdown and forced time away from live gigs, Chamis is optimistic about hitting the stage again with the band. "It's been weird not being able to play," he says, "but fortunately that looks like it will change soon. We're looking forward to getting back out there and doing shows. If anything, the pause in our career has made us even hungrier. We've been rehearsing like crazy, and we're all set. It's time to go."
Los Angeles, keep your eyes and ears open for upcoming shows by Hurricane Sugar. Follow the band on social media to see if they will be coming through your area soon, and make sure to stay tuned for more singles to be released off their eagerly-anticipated debut EP.
Spotify: https://open.spotify.com/artist/5rm4LJbnWRDZ1OdzYblRUX
Facebook: https://www.facebook.com/hurricanesugar