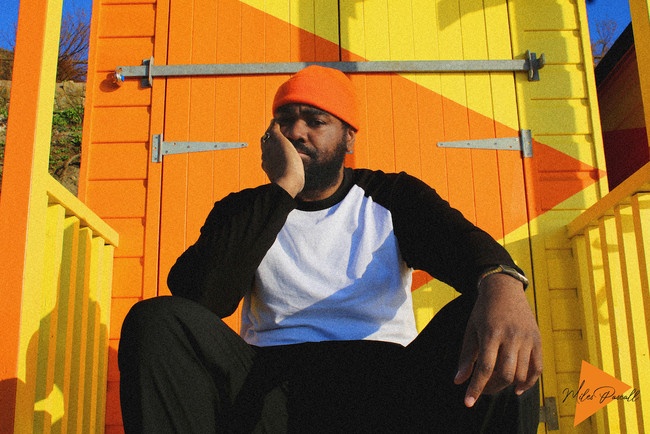 Rising London-based singer-songwriter Miles Pascall is the latest artist to emerge from the UK's resurgent soul/R&B scene, and he's making an impressive statement with new independently released single "Faith Over Fear", a gripping soul-drenched ballad. Having toured some of the world's biggest arenas as a drummer for Cosha/Bonzai and been a session musician for many other artists, Miles' elite musicianship comes to the forefront in his own music as he strips everything back to let his powerful songwriting and emotive vocals take centre stage.
"Faith Over Fear" encapsulates Miles' ability to convey his deepest and most honest feelings in song form, with the lyrics doubling as a mantra for both the listener and for Miles himself to strive to put faith over fear in the toughest of situations. The lyrics are amplified further by being purposefully positioned against a minimalistic production led by piano to allow space for the listener's own rationale and interpretation.
Speaking more on the track, Miles says, "'Faith Over Fear' is the decision to take back control, regardless of whoever or whatever you choose to believe or not believe in. A few years back I read a quote that said 'great songs aren't written, they're rewritten', and so I really took my time with this song to get it to where it is now. I initially wrote it back in 2016 from a female's perspective, and since then it's changed title twice, been transposed three times to better suit my voice, and the lyric sheet has been rewritten maybe about four or five times."
With a strong musical foundation built and established over many years, it's clear Miles is one to watch out for as an artist in his own right if this latest single is any indication. Having already received much critical acclaim and with more new music planned for 2021, he looks set to continue his impressive rise. "Faith Over Fear" is available to buy/stream now on all platforms: https://found.ee/bIsHC.
Audio link: https://open.spotify.com/track/1WbfilXD5epaxWQRJpmsF3