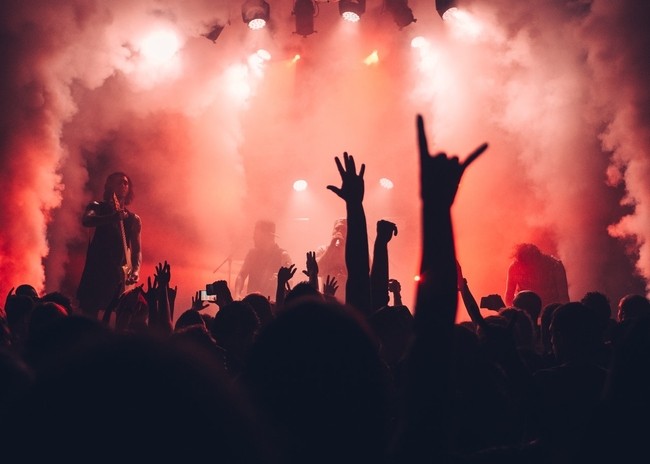 You might expect a band like Motörhead to label this "selling out" – but we've all got bills to pay!
It all began in 1996, when the Motörhead song Sacrifice plays just eight minutes into the modern, punk adaptation of Shakespeare's Classic "Romeo & Juliet". The track only plays for a minute or so, and was never a smash hit – it was the first track on their album of the same name, and never found much critical acclaim. The record barely charted outside of the United States, in fact.
In truth though, it's actually truly surprising it took so long for their music to become recognized for its suitability for television and film. It took a further eleven years before they made their second appearance, this time in the Teen Comedy "Superbad". This Seth Rogen classic, released in 2007, holds a rating of 88% on Rotten Tomatoes.
Made on a budget of just $20,000,000, Superbad is a masterclass in this particular genre. It wasn't recognized as such at the time, unfortunately for Rogen, who was still struggling to match the performance of his 2001 box office smash Donnie Darko. However, the film did remind the public at large about a certain Motörhead song that has arguably gone on to become the bands most widely recognized songs.
I don't share your greed, the only card I need is the Ace of Spades

Superbad featured the Motörhead song "The Ace of Spades" around 69 minutes in, accompanying a hilarious fight scene in which Mark & Seth end up fighting over a bottle of detergent. The lyrics to this song are said to be inspired by the bands love of the game of poker and has become something of an "anthem" at events.
If you know how to play poker then you will know that a pair of aces is, of course, the strongest possible two card hand you can be dealt in the most popular Texas Hold'em variant of the game. The song later went on to be used in this context in multiple other on-screen appearances, as well as accompanying all manner of other situations and scenarios.
For example:
(2013)

Revenge (Season 2, Episode 11)

(2016)

Daredevil (Season 2, Episode 3)

(2016)

The A Word (Season 1, Episode 5)

(2016)

Ash vs Evil Dead (Season 2, Episode 1)

(2017) Kevin (Probably) Saves the World (Season 1, Episode 7)

(2019) Billions (Season 4, Episode 1)

(2019) Ford v Ferrari



There are probably more, too; I'm sure that if Rain Man, Rounders, Maverick or The Cincinatti Kid were remade today, The Ace of Spades would be a part of the Original Sound Track somewhere… probably accompanying a dramatic scene where the card gives the protagonist the upper hand in an epic showdown.
Could you imagine if Bond's final victory over Le Chiffre in Casino Royale had played out with Bond scoring a Royal Flush in Spades to the sound of Lemmy and Motörhead's most famous song? Oh, what a missed opportunity that is!
The Walking Dead
Merle was initially cast as one of the bad guys of The Walking Dead, he was one of those guys you were supposed to hate, and the contrast to his much kinder and more intelligent brother only added to his dislikability. When it was his time to go, however, the producers decided to give him a heroes send off, as he tried in vain to kill the governor for benefit of those who he would leave behind – including his younger brother.
His final scenes, swigging neat whiskey behind the wheel to the sound of "Fast and Loose" made for a memorable end to the character, and a fantastic use of one of the lesser known songs from 1980's album Aces of Spades.
World Wrestling Entertainment – Wrestlemania 32
In the same year that Motörhead were having something of a revival, and Ace of Spades was appearing in seemingly endless movies and TV shows, something else happened too; Net Entertainment launched an official Motörhead slot machine, which you can still find over at Unibet featuring a number of their best songs for you to listen to as you spin the reels.
That wasn't the only major event of 2016 for the band, as Roman Reigns and the Undertaker took to the ring for Wrestlemania 32, it was the recent Motörhead track "Sympathy for the Devil" that rang out as an event took place that WWE fans will never forget – Roman Reigns retired the Undertaker.
Regardless of your opinions about the WWE, or indeed the controversial match at Wrestlemania 32, Motörhead's song contributed to an epic event, and was a perfect choice of soundtrack for the moment.