Nowadays, there are lots of software that allow you to solve the problem of file deletion fast and easily. If you want to save time and money, it's a good idea to use the best data recovery software in 2021. There are both free and paid variations. That's why it's possible to pick up a variant that meets your needs and budget.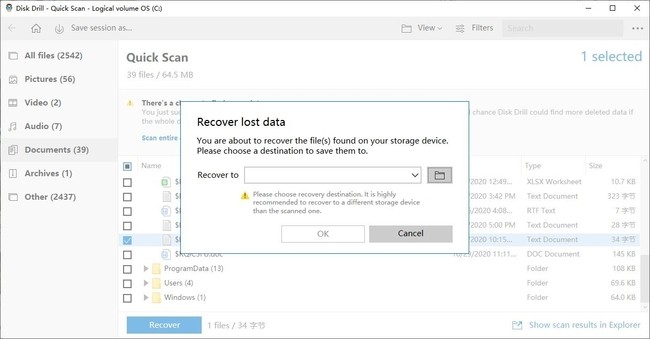 If you need to recover deleted video files, photos, or music libraries, the best variant is Disk Drill for Windows. Although the program is not free, it features lots of advantages that are able to make you use it. They are presented below.
It works with various types of files.
There are lots of video and audio formats. You do not need to spend hours trying to pick up proper software in order to recover deleted music files.
It has a clear interface.
There are only several steps you should take to recover deleted media files. You have to define the place to check for deleted files. You pick up computer hardware or external drives. Then, you should define the needed format. The list of available variants is large.
You don't need to wait for ages until the program completes the file recovery process. It takes several minutes to undelete elements.
Video Tutorial:
If you don't want to pay for the use of recovery software, you may venture to undelete media files with the help of TestDisk. It's free and available for everyone. TestDisk also works with copious formats. The algorithm of work is simple. You choose the type of the deleted file and define the place to look for disappeared elements. There is one drawback of TestDisk you should know about. It's quite outdated. That's why you may experience some difficulties when working with the latest OS.
So, media files that suddenly disappear from your computer are not the reason to be disappointed or to fall into despair. Just pick up the most appropriate way to recover files without effort and large expenditures.