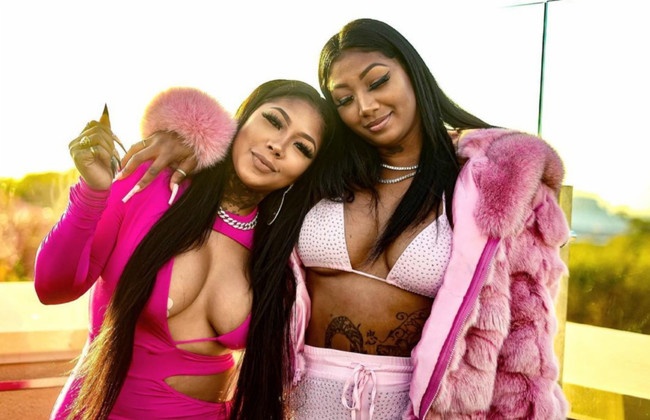 Compton is known for its legendary talent and make-or-break reputation, a perfect hometown for the rapidly rising Blasian Twinz.
The Compton duo – made up of Lea and Angel – were fortified by the challenges they faced coming up, molding them into the multi-talented forces they are today.
They've been a perfect fit for each other since their pre-teen years, when they alternated between singing and performing in the local choir. Angel always loved to sing and Lea kept a notebook for her raps forever at her side.
Inspired by a rappers like Tupac, Trina and Bone Thugs-N-Harmony to singers like Mariah Carey, the Blasian Twinz aim to give their own fans work that is equally as diverse, passionate and open.
They released their debut project "The Life We Live" a few years ago and have been feeding the streets hot singles like "Gettin Money, Jimmy Choo" and "In My Zone" ever since. They're currently working on a brand new project, while also exploring their entrepreneurial gifts in the independent business world.
https://www.instagram.com/blasiantwinz/
"We sell eyelashes, we have a clothing line, coming out with a cook book and also love to do makeup," the Twinz said. "We are natural born hustlers and we get money in every way."
The fun is just about to begin too, with the Twinz set to begin a full-throttle promotional wave of new songs, music videos and much more.