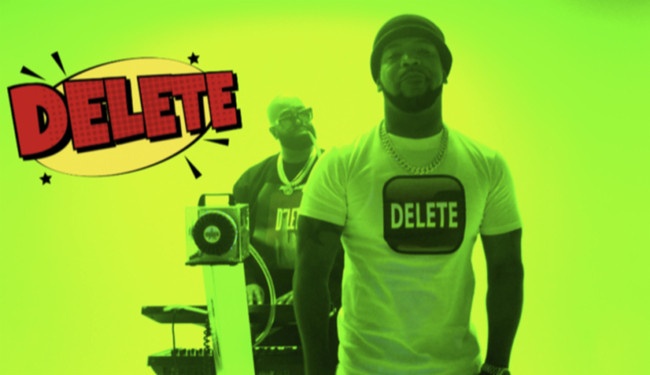 On the first day of release, Los Angeles native Aktion Jackson's new single "Delete", produced by the iconic DJ Battle Cat soars to Top 25 on the Hip Hop/Rap iTunes chart. Then a few days later peaks at number 9 ranking Top 10 in the US.
Aktion, popularly known for his creative and animated style of rapping, is not only a lyrically talented artist but also a writer, producer and director in film, which is why the assembly of his delivery in the song itself feels more like a full production rather than just the typical two verses and a hook. Paired with DJ Battle Cat's dynamic masterpiece, it's no wonder the two decided to collaborate. The song truly brings that genuine west coast flavor back into perspective.
Now that the fans are downloading and streaming it everywhere, Aktion can take pride in knowing it was definitely the right decision to drop it first quarter of the year.
He leaves us with this quote:
"I want to be fffective, not famous, F Tha Fame…I just want to be heard"
Aktion Jackson's journey begins in South Central L.A. California. Well known as the greater Los Angeles County. Aktion did not live a stable life. Before any Aktion, there was Josiah. Abandoned by his parents. Josiah was shuffled between foster homes, placements and eventually lost in the court system.
"They would put me on lockdown with no TV, with nothing else to do… so I would create my own everything in this cell I was in. rapped, acted, danced… I stole the schools video camera and started filming my own movies until I got caught by my foster mom". Josiah became interested in the combination of each talent. "This was my freedom to express myself"