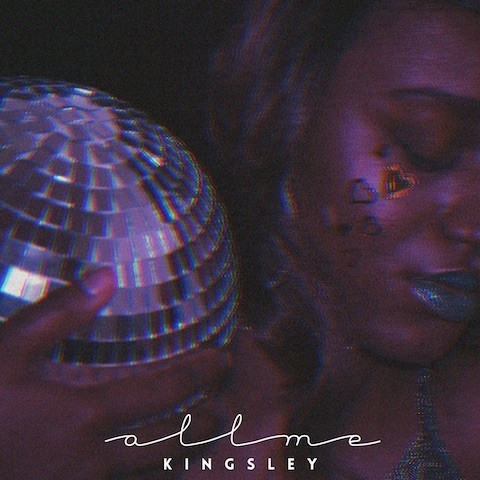 "All Me" Pushes The Boundaries Musically & Creatively As The Artist Prepares For The Launch Of Her Album Later This Month
Indie pop artist Kingsley, who has become renown for "creating her own genre with a distinct and unique sound," according to Music Mecca writer Linsey Rotter, has revealed details for the latest video from her forthcoming album Crying On Holidays (May 2021). "All Me," which Kingsley co-wrote with indie folk-pop artist and American Idol Top 25 Contestant (2012) Haley Johnsen, is available now on all DSPs and the video is available at –
"All Me" wraps up the poignant trilogy video project with WOC Director/Editor Kamryn Fall and WOC Camera Operator Sika Stanton, which Kingsley launched at the start of the year to preview her album. Each video in the series, including "I'm Fine," and "Therapy," emphatically expresses a women's empowerment theme while embracing Kingsley's creative, whimsical, side.
Instagram: @yokingsleymusic
For her latest single, which she not only wrote with Johnson – who is also her best friend – but also enlisted the Butler Band to produce and Sean Berahmand of Sunset Digs Studio to record, mix, master, and even play guitar on, Kingsley says she really wanted to push the boundaries.
Kingsley has been pushing the limits – musically and personally – since she first broke onto the scene in 2017 when she found herself at the forefront of Portland's fierce, female-led underground music scene with her hit single "Ghost" and subsequent EP I Am Because I Am (2018). Hailed as an artist who has "crafted a sound that transcends genres and challenges expectations (PRP)," Kingsley's Crying On Holidays is her sophomore release and will be released May 2021.