Today rising r&b artist Delara unveils her flawless EP 'TIMEPIECE, produced by Sondre (Jeremih, Loredana, Eric Bellinger). The 6 track body of work includes three previously released singles, 'Checka', Swole and Shark Tank, which between them have racked up over 40 million streams.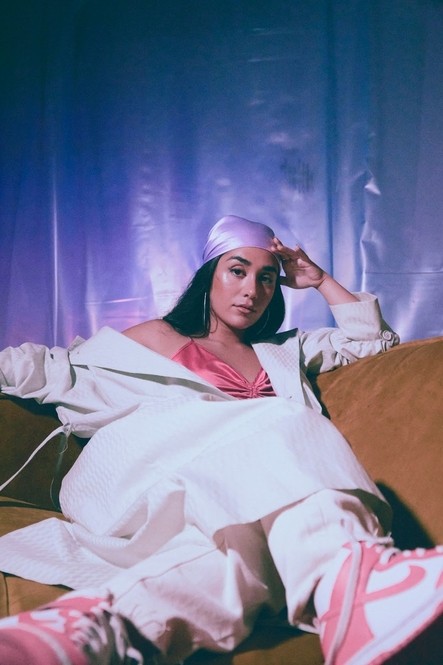 The ever-evolving artist has begun a new chapter over the last year. Despite the pandemic restrictions, Delara has thrived in finding her feet musically.
Sharing more, Delara explained:
"Over the last year I have moved in a new direction musically which I have felt has been a natural part of my journey. Being in constant development as an artist by exploring outside my comfort zone has been an important driving force for me when writing new music. Going from the vulnerable side in the previous chapter, I now show a tougher side of myself where I feel unbreakable and confident. With" TIMEPIECE "EP, I hope listeners can be left with the same feeling."
Delara grew up in the tiny Norwegian town of Nes, a small Scandinavian hamlet. Brought up by her family who have roots in Iran, she was exposed to many different cultures which have provided unique inspiration all leading to her stunning individuality. Growing up, her house was full of musical instruments and she taught herself to play the piano and violin. To this day, she remains entirely self-taught.
New EP 'Timepiece' is the follow up to Delara's previous EP 'Et Lite Stykke Norge" (A small piece of Norway), a release that reflected how she felt as an independent minority Woman in Norway. The single from the EP was a huge success and quickly scooped the number 1 spot at radio. In addition, the project was added to the Norwegian school curriculum for high school students across the country. Now readying herself to release her latest EP, Delara is set to take on new heights.