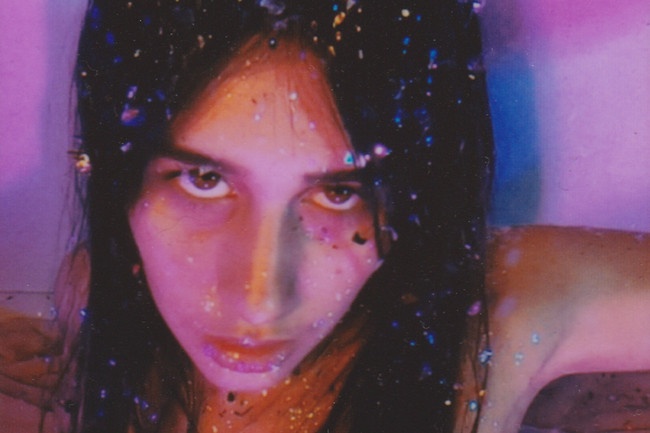 Having wowed with her stunning debut offering Mulholland Drive weeks ago, rising NYC based polymath Kaelin Kost continues to share her artistry in gorgeous new left- pop single, Lightning Love. Arriving with a suitably striking visual, the track serves to further cement Kaelin as an artist to watch as 2021 rolls forward. Speaking on the track, Kaelin Kost states:
Lightning love is a bittersweet song about a relationship that's intense and passionate, but ultimately unstable and fleeting. I like that it comes across as a love song in feel and melody (with a hint of cassette tape nostalgia) but if you listen to the lyrics, it's actually about something quite toxic. Hence, "drowning when the seas are rough, but when it's calm it's not enough." It's about initially thinking you have the upper hand in a relationship, but ending up fragile, vulnerable, "struck."
More on Kaelin Kost….
Kaelin Kost is a Brooklyn based artist and songwriter with an instantly recognizable vocal tone that commands the attention of her listeners from first note. Growing up in Pittsburgh, she spent her formative years performing in local bands and honing her creative writing and visual art skills. Until recently, Kaelin had worked professionally as a print designer, where her works have been featured on runways during New York and Australian fashion weeks and worn by celebrities like Hailey Bieber and Victoria Justice. The release of Mulholland Drive marked the first time Kaelin's exquisite vocals have been paired with her passion for design. The artwork, video and all aspects of the songs creative were dreamed up, designed and executed by her. Recently signed to 300 Entertainment, Kaelin's music and visual art now has a home famous for nurturing talents like Megan Thee Stallion and Young Thug. Look out for more from her soon.