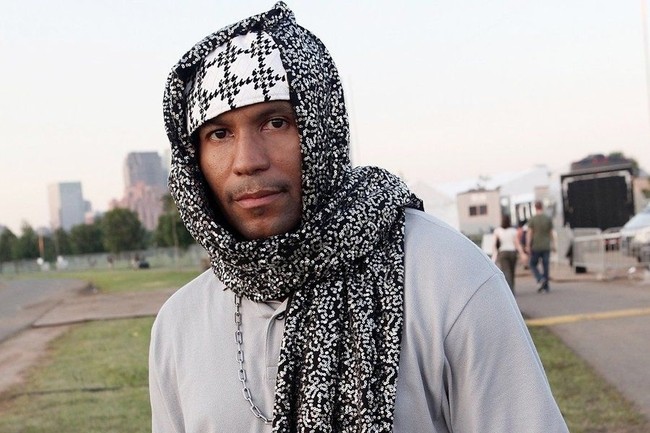 Written with a libidinal urgency that has come to characterize Kool Keith's legendary lyricism, Keith's Salon explores our current obsessions with luxury, beauty, and notoriety. But rather than fetishize the beautiful dum-dums who walk red carpets in black Prada gowns, Kool Keith's most recent studio album shifts our attention to the work and workers that underpin our fantasies of American excess and the good life. As such, the album is also a timely meditation, during quarantine, on the economic precarity many of us now find ourselves in. Having teamed up with Triple Parked, the production duo of avant-techno maven Bruno Pronsato and Benjamin Jay Keith's Salon moves between halcyon sonics and atonal warlord dystopia, while keeping beats minimal for Kool Keith to spread extra ketchup on the hamburger. An album at once topical and futuristic, lush and bizarre, Keith's Salon is about the business of making people beautiful. It's time to work. The album (vinyl, CD, digital) is set for release on June 4, 2021 on Logistic Records, with three singles dropping prior to the launch date.
The second single "Extravagance," is out now and can be streamed here. Bruno Pronsato of Triple Parked states, "This track took several shapes. We decided to not use a certain track. Faced with a closing deadline and needing something new, Benjamin Jay combined two unused track hooks to bring this into the shape it is now."
Triple Parked is a production team with roots in Austin, TX and Berlin, Germany, consisting of Steven Ford (Bruno Pronsato, Archangel, NDF) and Benjamin Jay (Persian Malibu, NDF, Lights Fluorescent). The two met in 2009 and have been making music together ever since – mostly in Berlin where both can be seen walking around Prenzlauerberg in matching imaginary black capes laced with ermine and gems. Their debut hip hop project drops with the legendary Kool Keith whom they approached last Spring with an idea for an album about working in a salon – all acrylics and fashion perms. Their beats are for block parties and underwater rhymes and posse's on Broadway.