After a long break, Run Over Dogs, the four-piece rock band from Budapest, is returning with a brutally honest new album. – Now Let The Monsters Shine is out now!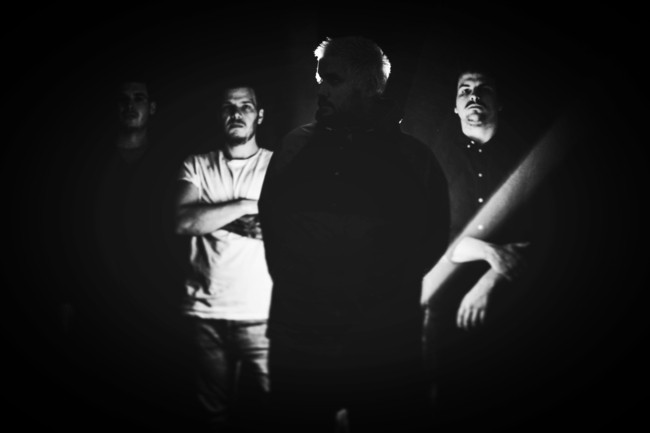 "Looking back over the past five years, it seems like a minute where I'm sitting on a propeller plane during turbulence, the chips bags and other merchandise products are flying in the air like colourful Tetris pieces as they land on top of each other in the wrong order so every second is game over and a new game starts, I play with my life again. Writing this album exorcised my demons, my monsters. Now they shine on without me in these songs." – says the singer-songwriter, about the new album.
Spotify: https://open.spotify.com/album/08FlSVXJi3zGmHaX1wm4Mw
The tracks were born as a result of an intense creative process during the quarantine and bring an unusual new sound with very intimate, personal lyrics. The band hasn't been active for some time now, and earlier the singer-songwriter has spoken out about not finding his place on stage whilst he has also lost his self-confidence as a composer. The return to songwriting was brought to him by the epidemic. The album is conceptually structured to take the listener through the intense creative process and the path that leads from noisy chaos to relief.
The conforms of the previous years and albums began to fade from the band's work, so Run Over Dogs brought new sounds and a new musical direction with 'Now Let The Monsters Shine'. The album was made in the RH studio. Máté Gál, bassist and sound engineer, spent quite a while finding extraordinary sounds, to create a disturbing atmosphere for the album. Nóvé Soma, the producer, has a prominent role in the orchestration, the dramaturgy and the structure of the songs, and he also brought a new approach with striving for perfection, which was less typical of the band before. The singer-songwriter summarizes it this way: "I feel like this time we've been able to track and complement our music with peculiar acoustic effects, in many cases disturbing noises, that reflect on the troubled mood of the frozen moment in time that is described by the lyrics, but the structural and dramaturgical consistency in several places dissolves this anxious mood, then gives it room again. "