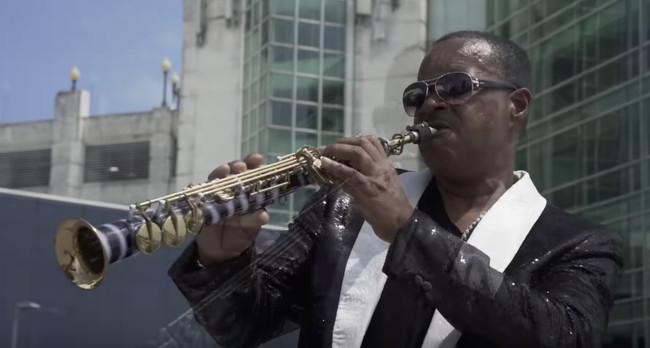 Carlos Cannon is known as a smooth jazz saxophonist with three Smooth Jazz CD's, "Steppin' Up The Game," "Takin It Smooth," and "In The Name of Love." Until now 2020, he released a Dance/House song called "Hennessy." The Hennessy song and video are about joy, dance, and having fun. Before his Hennessy release, the native Chicagoan has been making his mark throughout the states and around the Chicago area for more than three-decade as a professional soloist & contemporary jazz artist. Mr. Cannon latest CD released is called, "Steppin' Up The Game," is one of the most requested smooth jazz CD in Chicago and is reaching the attention across the states. At the age of 12, Carlos Cannon started playing the bass guitar in neighborhood bands and high school. Inspired by the late Grover Washington Jr., Carlos Cannon eagerly picked up the alto saxophone and became the first chair player in the Paul Robeson high school jazz band in Chicago. Carlos Cannon went on to major in music performance at Illinois State University where he formed his own jazz band and took first place in the state jazz band competition. He later transferred to Roosevelt University and continued his musical studies.
https://www.instagram.com/carlos.cannon1/
"Hennessy," the song features Carlos Cannon, lead vocalist, Brazilian rapper, wife, Daiane Cannon, Aka, "DayMdz," and "TChi," back round and Ab lib vocalists. Lyric is written by Carlos and Daiane Cannon. Music is produced by Carlos Cannon and Key Productions.