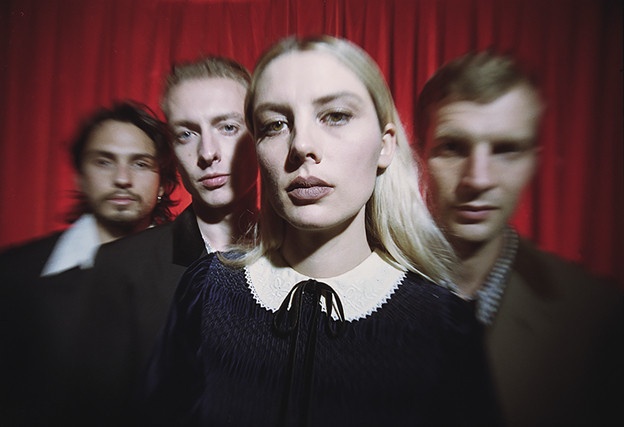 Wolf Alice, Britain's best band, today release their uncompromising new single "Smile" via Dirty Hit/RCA Records. The track was inspired by lead singer Ellie Rowsell's desire to fight back against those who try to define her, and is the second single from their highly-anticipated third album, Blue Weekend, the follow up to the Mercury Prize winning Visions of a Life.
– https://wolfalice.co.uk/#blue-weekend
"Smile" is carried along on a tide of visceral energy, a song destined to be a live favorite. The band envisaged this during their time recording Blue Weekend in Brussels during lockdown. Rowsell states, "this is one of the songs we wrote thinking that we would play it live. I miss that feeling of singing on stage. It's like screaming into a pillow or something — you can get away with being more nasty. There's a whole other part of me missing."
"Smile" is accompanied by a video directed by Jordan Hemmingway (Gucci, Raf Simons, Comme Des Garçons), the band's second collaboration with Hemmingway, following previous single "The Last Man On Earth". The saturated visuals of the band in full-flow, combined with the casting of riotous punk extras and pub locals, provide the ideal hedonistic backdrop to the track.
(Photo credit Jordan Hemingway)
"The Last Man On Earth" spent 7 weeks on the BBC Radio 1 A-List. It was premiered by Annie Mac as her Hottest Record In The World, further cementing a longstanding relationship between the band and Annie. Last week, the band released a special live version of "The Last Man On Earth" which can be viewed below.