Eric Geurts earned his spurs as a songsmith and guitarist for Kiss The Bride and Indiana, among others, but also as producer and manager of Yanah, who opened the pre-selections of Eurosong Belgium 2004 with 'Yes or No'. Together they also made the news with the release of 'The Girl in the Picture (Napalm Girl)'. The song refers to the world-famous photo of the naked young girl running down the road after a napalm attack during the Vietnam War. Kim Phuc personally came to Brussels to receive the single. Now Eric released his first full album.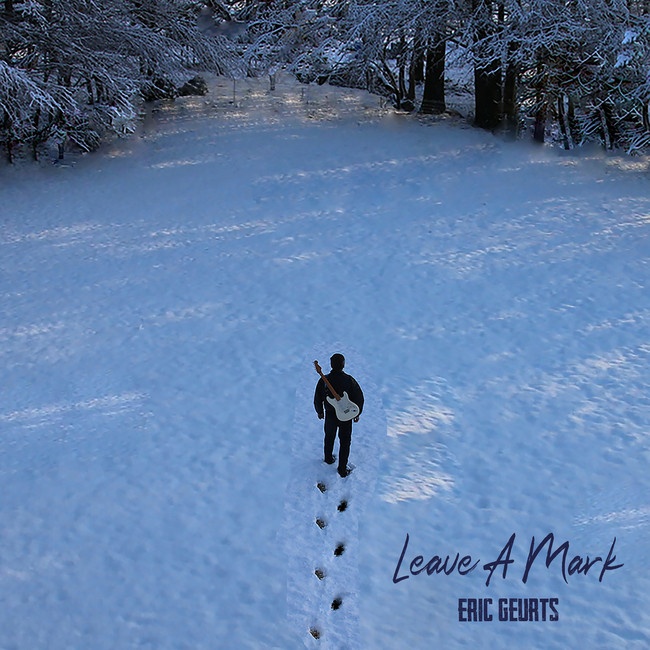 'Leave A Mark' is an interesting stylistic mix of up-tempo Britrock ('Mysterious', 'The Morning After', 'I'm Not Afraid of the Dark'), ballads in an undisguised John Lennon tradition ('Love to Love', 'Heaven'), bluesy pop ('When the Love is Gone'), Americana ('I Still Believe in Miracles'), classic pop ('Judgement Day') and the Pink Floyd-laced 'Free Our Hearts', in which Eric conjures up beautiful guitar solos. The country-song 'Same Kind of Shine' was written by Eric together with lyricist Arlis Albritton from Nashville. The pop-reggae wobbler 'You're Not Alone', as well as the iconic jazz ballad 'The Girl in the Picture' make up the balance of this impressive first album. Some songs are light-hearted love songs, others take on the issues surrounding war, anger and loss, injustice and social problems. Others explore faith, friendship and love. In the lyrics and in the music, there are always glimmers of hope and positivity.
Audio: https://ericgeurts.bandcamp.com/album/leave-a-mark
'Leave A Mark' is not only a musical round-up but the title also insinuates a philosophical questioning… How many boulders do you have to move to influence the course of a river? What legacy do we leave behind for others after we die? Are our traces deep enough to stand the test of time? In a shallow world dominated by celebrity and social networking how do each of us come to terms with what is truly important?
This debut album not only touches hearts and souls but also has enough entertainment content to keep the mood light-hearted and engaging.
More info: http://www.ericgeurts.be
Social Media: https://www.facebook.com/ericgeurts.be