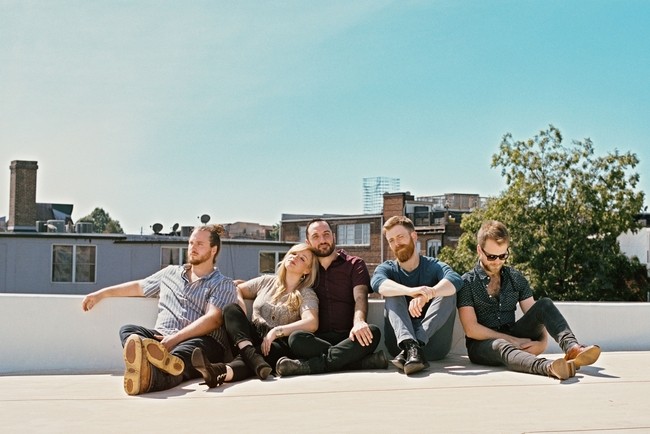 Roots rock/Americana band Run Katie Run just released its catchy, hook-laden, six-song EP, "Running on Love."
@skopemag sat down with lead singer Kate Coleman to talk about this feel-good record.
@skopemag: This EP really runs the gamut among music styles in the best way possible – Americana, pop, rock, even a little blues. Tell us how you came to the "Run Katie Run" sound.
Kate: Well, thank you so much! I've noticed that my writing and arranging is the result of what I'm listening to and/or the people I'm around; I tend to listen to all different kinds of music from Samantha Fish to Loretta Lynn. Luckily for me, I have an incredibly talented band who can play just about any stylistic choice I have my heart set on.
@skopemag: Let's talk about the lead single from the EP, "15 Minutes." It's such a catchy, feel-good listen. What is the story behind the song?
Kate: A lot of people in music care about how they're revered more than they care about being the best musician they can possibly be. I wanted my realization of, "I don't need fame to love what I'm doing," to be the point of the song so I wanted it to feel uplifting and victorious because that was a huge moment for me; I've already made it.
@skopemag: You relocated from Buffalo to Atlanta before Run Katie Run formed. How did that move impact the music you make?
Kate: You would think that it would inspire me to write more country songs, but it made me want to play/write more rock- and blues-influenced songs. When we first moved here, I was in SHOCK of how amazing all the local bands were. Along with being really polished/ tight, they had this looseness that allowed for off-the-cuff creativity, and I wanted to be more like that.
@skopemag: Who are your biggest influences?
Kate: The influences never end and they change month-to-month and year-to-year. My forever biggest influences are The Chicks and Dolly Parton. My more recent influences have been Grace Potter, Fiona Apple, Jack White, Dawes, and Vulfpeck.