Jessica Wilde is proving to be a songwriter of true grit. Able to chart the state of her own self-worth, experience, and growth through her inimitable UK R'n'B style, on new single 'Body' Jess is done with hiding, playing nice and getting suckered in time after time by 'F*ckboys' and 'Wasteman', having to conform to peer pressure and the role a dominant masculine society expects of her.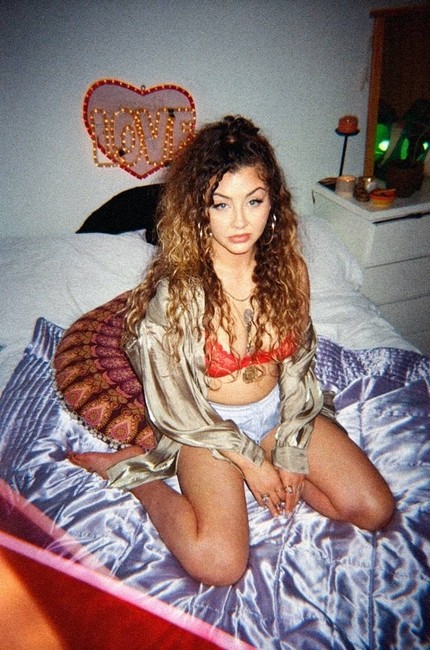 As Jessica bares testimony on new single 'Body', she sweetly tells how a recent partner, "Reeled me in, only to cut me loose". Her soulful refrain, "If all you want is my body, then imma find somebody, who wants no body but me" will resonate for many women. Wilde further explains, 'I had this relationship that was a real wake up call. It hit me… why did I keep attracting these guys who only seemed to care how my body could please them? Why don't I celebrate my body instead of looking to them to validate me? So, I made a vow to myself that I would love ME first, this song is that vow!'.
https://www.instagram.com/iamjessicawilde/
The 'Body' visual shows Wilde diverting all the attention she gave to disrespecting boys back too herself in a sumptuous, self-love ceremony. Working alongside art director, photographer, stylist Toby Corton on this single and yet untitled album/mixtape due later this year. This exciting project is a personal journey through Wilde's battles with addiction and self-worth. Coming off the back of impressive Double A side release explicitly titled 'Wasted' / 'F*ck U I'm Sober Now'! Wilde kicks off this ride through mad parties, hazy drunken nights, toxic relationships, regret, self-loathing, self-empowerment, self-love and going sober. Wilde once again opens a doorway into her past by returning full circle to her South London roots, combining her sharp-witted lyricism through Spoken Word/Rap alongside her fresh UK sounding raw soulfulness and killer music to vibe to. Wilde collaborated with producers Si Hilbert (Ed Sheeran, Sinead Harnett, Jess Glynn) and Dee Adam (Dido, Kaiser Cheifs) on the production for 'Body'.