New single and video from actress/singer-songwriter Talia Jackson. At 19 years old, Talia received her big acting break landing the role as Jade Netflix's NAACP award winning, hit series Family Reunion. The show quickly trended for the network and fans demanded more – so they added episodes and released as quickly as they could last year. The next part premieres the first week of April.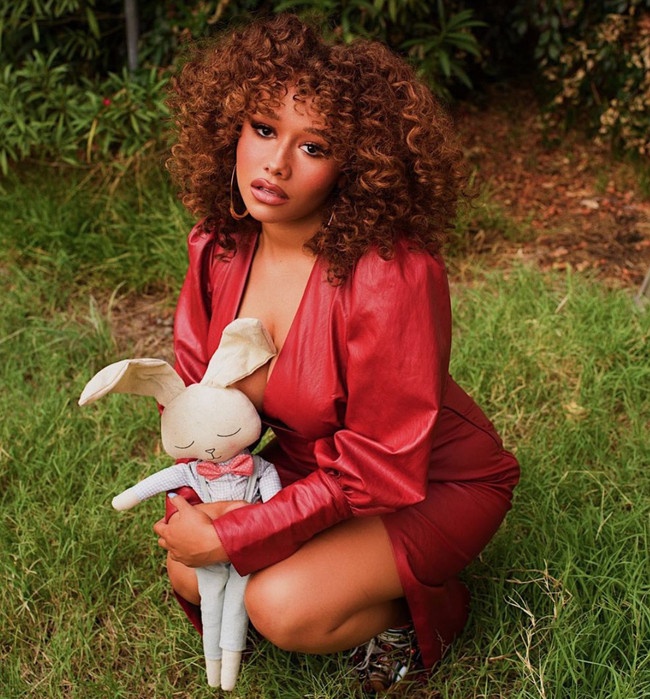 In addition to acting, Talia is a prolific dark pop singer/songwriter, drawing influence from SZA, Jhene Aiko and Lana Del Ray. Her empowering music discusses important themes such as embracing her identity as a biracial woman, overcoming mental health issues and not allowing external influences to dictate who she is at her core. Her upcoming single "Hidden" is a pop banger featuring soaring vocals, infectious harmonies and nu disco beats. Her music has recently been profiled by the likes of V Magazine, Earmilk, among others. Talia uses music as a therapeutic outlet to help her through the past and present adversities she faces, especially navigating her personal mental health struggles and she hopes others will find solace in it as well.
Talia stars alongside Loretta Devine as Tia Mowry-Hardict's character's oldest daughter, 'Jade McKellan,' in Netflix's multi-camera comedy "Family Reunion" from veteran showrunner Meg DeLoatch ("Family Matters"). Originally hailing from Wisconsin, Talia moved to Santa Barbara at the age of seven to begin pursuing her twin passions of acting and singing. When she's not in front of the camera or in the studio recording new music, Talia loves songwriting with her brother actor/singer/songwriter Armani Jackson (Netflix's Little Boxes/TBS CHAD) and lending her voice to mental illness awareness and Global Lyme Alliance.