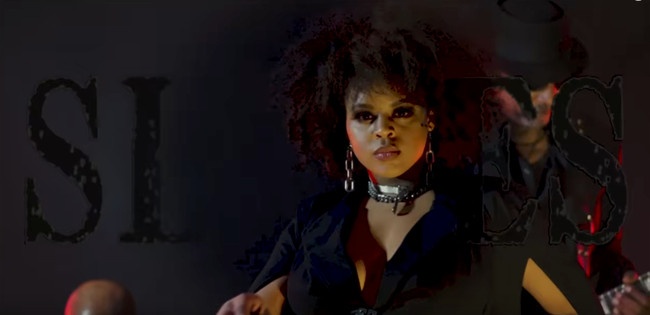 Summer Dennis is the featured vocalist of Summer Dennis & Rhymes.
She is a classically trained musician and vocalist who is able to sing all genres. She has performed as a lead vocalist in Gospel, R&B, Rock, Pop and Classical formats. She can competently sing all ranges from first soprano through alto Summer's vocal performance has been compared to a variety of artists and their performance styles including: Chaka Khan, Lauryn Hill, Beyonce, H.E.R, Adele, and other Soprano 2/ Alto R&B vocalists. Her voice is powerful, but also has softness and range. Coupled with the Rhymes high energy sound, she gives a dynamic yet emotional performance that is unforgettable for the audience.Summer is also a classically trained pianist and uses that experience to write and arrange music for Summer Dennis & Rhymes.
Based in the creative heart of Washington DC, the hybrid soul and funk star Summer Dennis has quickly become one of the capital's most intriguing new talents. A diverse and wonderfully original artist, she has recently launched her recent album 'Something's Gotta Change', along with the early double release of two bold and intoxicating new singles including the official music video release of "Slaves". Presented by Rhymes Ent. and putting a perfect close on this month, Summer has launched herself into the spotlight with a flurry of warm, welcoming vocals and deft soul beats.
A classically trained musician and vocalist, Summer's sound is lush and spirited, giving in to creative freedoms and high energy performances that inspire and enrapture in equal measure. A strong and unwavering female lead, Summer co-writes with Bill Moore to compose music that displays power, independence but also femininity, delivering a special cross-over audience appeal and combine elements of rock, R&B, Latin, pop and reggae.
Summer Dennis along with Bill Moore created a performance unit called Summer Dennis & Rhymes that along with Summer Dennis have garnered several media accolades including appearances on EARMILK, Soulbounce, Celebmix, Great Day Washington, Good Day DC, Blog Talk Radio, and The Hype Magazine. Summer has over 20 years of professional vocal experience, 13 years modeling, is a trained dancer, has dabbled in business development for 12 years with various ventures; excited about developing and managing other bands and artists Summer has written, or co-written, most of the original material the band records and performs. As well, she is instrumental, and the inspiration, in developing the branding for Summer Dennis & Rhymes.