Junior Burke embraces a warm, pastoral sound on the tender tones of "Nothin' But". Lyrics here are taken directly from a life lived to the absolute fullest. His storytelling truly serves as the very beating heart of the sound. This is not to say that the rest of the band are slouches, no, they perfectly accompany him on this grand journey, with just the right sort of raw grit and soul that the best of Americana has to offer. Beyond the Americana origin, he brings together folk, country rock, even little hints of pop into play.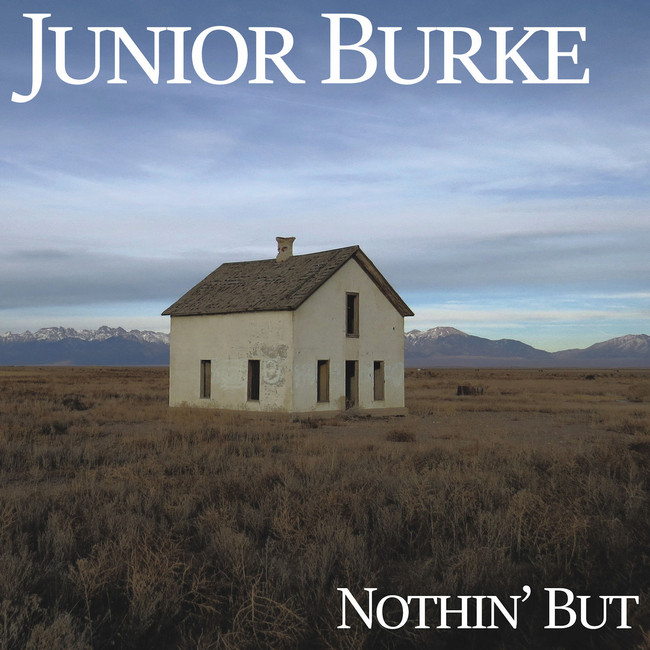 Glistening guitar by Billy Panda leads the way opening things up on a high note with the sunlit "Vandalia". A delicate balance of sound comes into the fray on the tenderness of "Any Eyes But Mine" with a sense of intimacy. By far the highlight, the leisurely title track "Nothin' But" ambles on through with its own stately grace. The togetherness the song radiates has a communal presence to it for it rolls on through with the bass work adding to its jazzy quality. Prickly guitar riffs run through the power that is "Guess I'm Naïve". Delicate strings intersect on the soulful "Coming Home From Shiloh" which has a devoted, romantic quality to it. Pastoral beauty "Black-eyed Susan" features a beautiful, blissful cadence. Neatly closing everything out is the gentle grace of "Lodi".
"Nothin' But", produced by Billy Panda and Grace McKay, shows off Junior Burke's deft skill in exploring a world that truly feels uniquely his own.
Artist Page: https://bongoboyrecords.com/juniorburke/
Artist Website: https://juniorburke.com/