Soulful Pop R&B artist, JERRICA ALYSSA, is excited to announce her single "Feelin' New." The potent, gotta move energy of this track definitely gives dance vibes reminiscent of music played in Jerrica's home as a kid. Filipina-Canadian, multi-instrumentalist Jerrica is a real BOSS with unusual flavors: conservatory piano skills, producer chops and a well earned Polynesian flare, acquired by touring in an international dance troupe as a kid.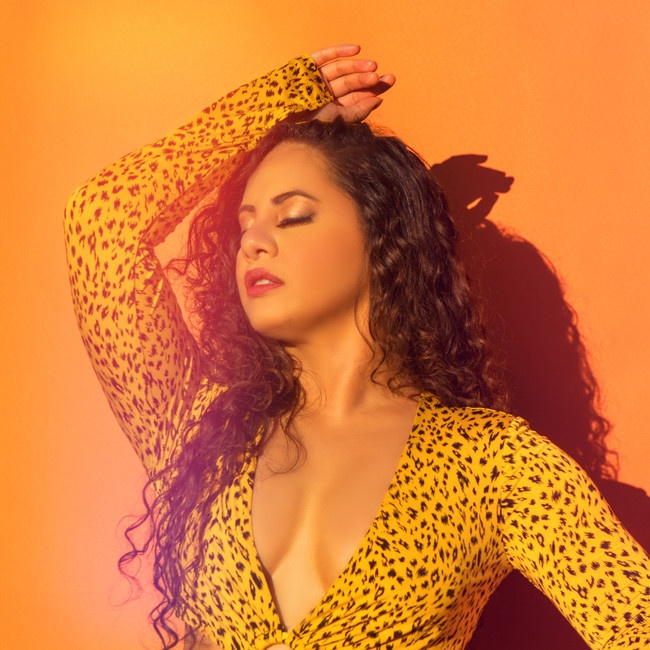 Nashville based Jerrica's sultry, strong vocals and groovy keyboard tracks are inspired by the likes of Alicia Keys, Lizzo, Pink Sweat$ and Prince. In 2020, her last two singles were added to the Spotify Editorial Playlist New Music Friday Philippines.
On this release, she is proud to share her legit-studio skills, joining the new generation of young women who tirelessly work at all aspects of their career. For Jerrica, this includes visuals as well, videos and stills, shooting and post-production work. Industry veteran session players collaborated with her on this track, as well as production partner Joseph Magee, engineering and mixing.
Listen to "Feelin' New" here: https://distrokid.com/hyperfollow/jerricaalyssa/feelin-new
As you might have guessed, Jerrica Alyssa's Filipino family fun at home was karaoke, giving plenty of opportunities for her to jump up and sing and dance. She also wants to come clean "I'm not gonna lie about our cultural leaning towards ballads at home, there was plenty of heartfelt singing going on too."
When Jerrica picked the concept for the "Feelin New" music video, her dance persona and our recent world-wide, online video community inspired her choices. The result is a high energy, community cast of dancers and people with "good feels," guaranteed to inspire all of us to sport a new smile and feel the groove; a welcome remedy for all we have lived through this last year.
Jerrica Alyssa previously released a collection of 12 soulful Pop R&B singles, over the duration of 2019 and 2020. This song is part of a five song EP written, recorded and mixed in Nashville with contributions by musicians from British Columbia to Tennessee. Hope you enjoy "Feelin New" the single and get ready for Jerrica Alyssa's April 2021 freshman EP release.