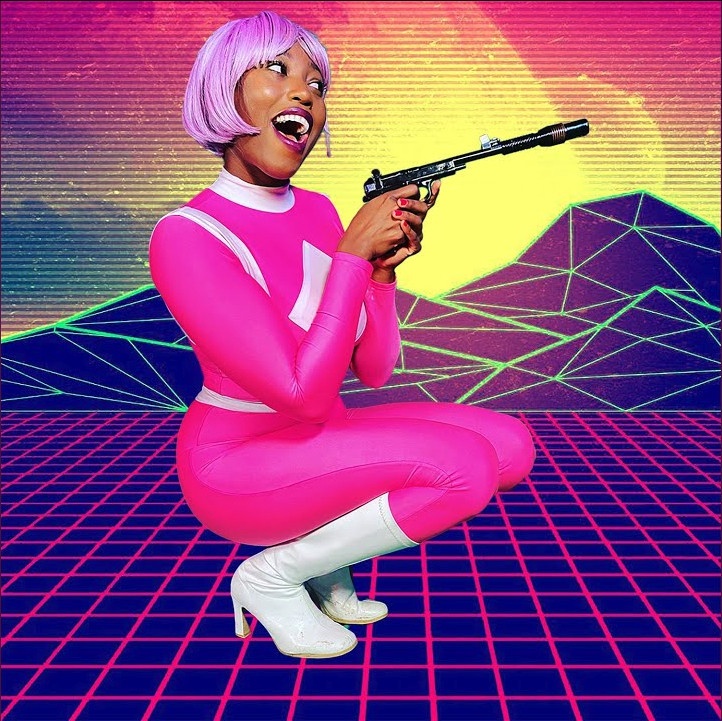 It's been about two months since the last Lesibu Grand video drop, and here we are again with another amazing video from this incredible new wave/punk band. They keep knocking these video releases out of the park, and it's getting harder to keep up. The last time we saw these Atlanta natives was in December with their video for "Hot Glue Gun." A new punk anthem unlike any other where frontwoman Tyler-Simone Molton pokes fun at the people in power from inside a retro video game. It's a theme they've stuck to for the last few months, and their music is definitely making an impact with their new sound.This time though, the PLS PLS remixed version of "Hot Glue Gun" takes on an EDM vibe without losing its punk attitude.
If you're at all immersed in the punk, indie, and alternative music world, chances are you've heard about Lesibu Grand. Under the Radar premiered the remix video noting the band sounds "ready to take on the world." Alternative Press named them one of their 2021 Artists You Need To Know. The original "Hot Glue Gun" video premiered on Brooklyn Vegan; Afropunk praised its "cyberpunk perfection". Their tracks have been spun at KEXP/Seattle, KTCL and KVOQ in Denver, 91X/San Diego and WEQX/Albany, with more airplay across the country. They were also featured on DC101's syndicated Elliot in the Morning show. They're on the rise on socials, too, with over 1.75M views, 30K Followers, and 400K Likes on TikTok, not to mention 76% growth in their Spotify followers over the past month.
The PLS PLS remixed version of "Hot Glue Gun" still holds that punky angst to it, but this time it's steeped in mystery. Its electronic beats create a darker setting where danger seems to lurk. The lyrics in this version are untouched and instead are shrunken down into smaller, airier parts. The music overlays sound like something straight out of an epic spy film, and that's exactly how the video feels. With some remixes, the songs sometimes are almost unrecognizable, or only a small part of the original song can be heard. This remix, however, doesn't take anything away from the original track; if anything, it enhances it. It's a fun, new version of a fantastic song that we can't get enough of.
Our favorite pink Power Ranger, Agent TySy, seems to be in distress in this sequel video, experiencing flashbacks to her hair-raising battles against fascists forces. She still seems to be pursued by assassins, but we're not sure if they are just in her imagination. Seems the victory she managed in the first video has really taken a toll on her. Perhaps it is time for her to use the healing powers of the hot glue gun to repair herself. The whole video shows the two ducking behind games and trying not to be seen by one another. It's like an intense game of cat and mouse. This video is just as vibrant and fun as the original video, with just that added suspense to it. It's the perfect new video for this remixed track.