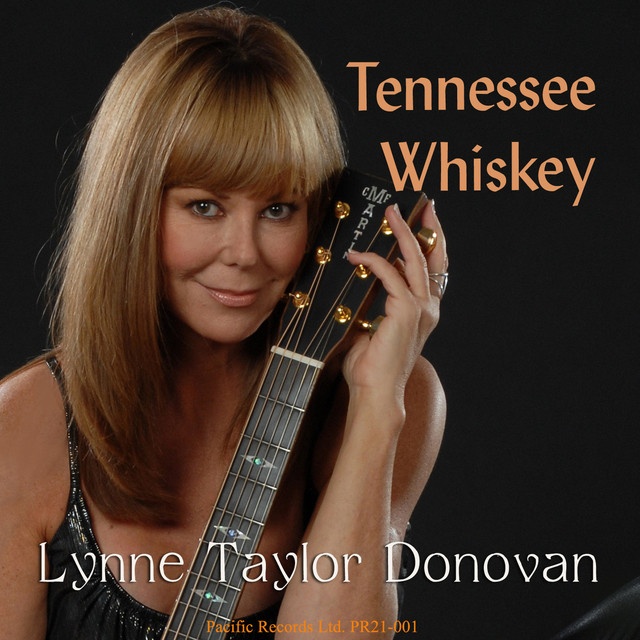 Lynne Taylor Donovan's single, "Tennessee Whiskey," has a history. It's best known as Chris Stapleton's breakthrough song, especially his duet of the song on the CMA awards with Justin Timberlake. Even though Stapleton is quite the accomplished songwriter, having written many hit songs for himself and others, he didn't pen this one. Instead, Dean Dillon and Linda Hargrove wrote it. It was originally recorded by David Allan Coe, although George Jones' version was also a top ten country hit in 1983. In fact, the song was first offered to country music icon, George Strait, but he turned it down. So, this song, which was first released in 1981, earned the ACM Song of the Year in 2017. It's obviously aged well, like the various adult beverages sung about in its lyrics.
Donovan's version may be the first time the song has been released as a single by a woman. As a general rule, country drinking songs are usually the domain of the guys. However, Donovan does a fine job singing it. Donovan has a smokey, warm and sincere singing voice. She sings it over a traditional country instrumental arrangement. It features prominent group backing vocals, as well as plenty of supportive fiddle throughout. It also retains a soulful feel because of the arrangement's subtle organ part.
Born in Vancouver, Canada, Donovan is a popular Canadian country singer. She's had hits all over the world, including in England, The Netherlands, Belgium, Australia and France. Oddly enough, though, she hasn't had the same success in North America. This is strange because she is also a prolific songwriter, with a distinctive vocal style. She's especially pretty and smart, with a degree in psychology. Even psychologists, though, might have trouble explaining why some talented artists achieve huge commercial success, while other equally talented artists somehow miss out.
When you hear the song "Tennessee Whiskey" for the first time, you might assume its singer knows just a little too much about liquor's various varieties. However, Donovan's version was the first one where the song's opening lines really stood out for me. "Used to spend my nights in a barroom/Liquor was the only love I've known/But you rescued me from reachin' for the bottom/And brought me back from being too far gone." Thus, this newly found lover is a savior, of sorts, from a destructive life of drinking.
Alcohol can be an emotional crutch. It's clearly country music's favorite vice. Yet, it plays second fiddle to romance whenever romance goes bad. This song's lyric reverses that principle, though. When the singer of this song finds truly inebriating love, he/she vows to stay stoned on this love (not drink) all the time.
Chris Stapleton's success proves there's a big audience for this fine song. Lynne Taylor Donovan sings it with the kind of experienced vocal that she suggests she knows exactly what she's singing about. She's likely been done wrong by the bottle, just as she's been treated badly by ex-lovers. Therefore, when she's finally discovered the good stuff, we heartily believe her. Hopefully, most of us won't need to raid the liquor cabinet before we find The One. Lynne Taylor Donovan plays the part of someone who's done just that, and come out the other sider better, not bitter.
https://lynnetaylordonovan.com/
-Dan MacIntosh