Today, Asbury Park's joe p releases "Fighting in the Car" – after weeks of anticipation online, as the newest signing to Neon Gold Records (Matt Maeson, Charli XCX, HAIM, The Knocks, et. al).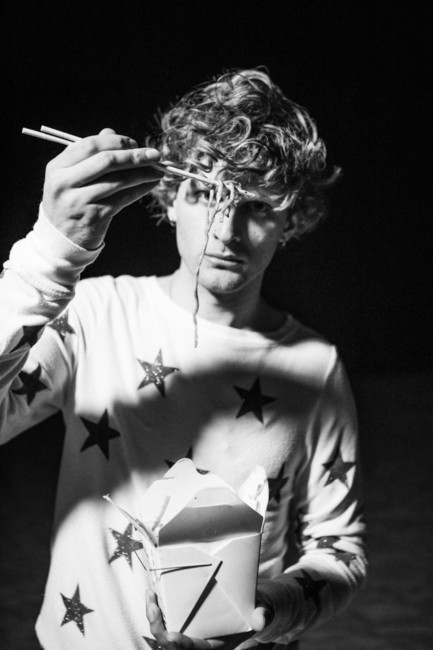 When the onset of the pandemic and collapse of the live touring industry brought about the dissolution of the band he'd fronted since 8th grade, joe p found himself in isolation with time to step out and experiment on his own for the very first time. He threw himself into a new creative outlet, writing, recording and producing his most honest material to date from the refuge of his basement studio in New Jersey. What he surfaced with months later was a no frills, no pretense, raw and honest expression of self, and so he re-emerged into the world for the first time as his truest self, joe p.
Writing and posting homegrown ideas to TikTok, he watched as they organically started to take off and his following snowballed to over 280k and millions of views in just a few months. Fans mobilized to spread the word and caught the attention of Zane Lowe who dueted a video of Joe debuting a taste of "Fighting in the Car" last month, kicking Joe's ascent into hyperdrive. Having grabbed the attention of labels and gatekeepers alike, Joe signed a deal with Neon Gold Records to release his debut EP this upcoming summer and arrives with the finished version of "Fighting in the Car" March 15th, premiered by none other than Zane Lowe himself.
"I really like this, reminds me of Nada Surf and Weezer. I called it! sometimes you just need that riff…it just lulls you in!" – Zane Lowe