Rising country singer/songwriter, Gracie Carol, flips the next chapter in her music career with the release of "Is Yet." The new single release was written by Nick Boyd (Warner Chappel) and Hannah Trager.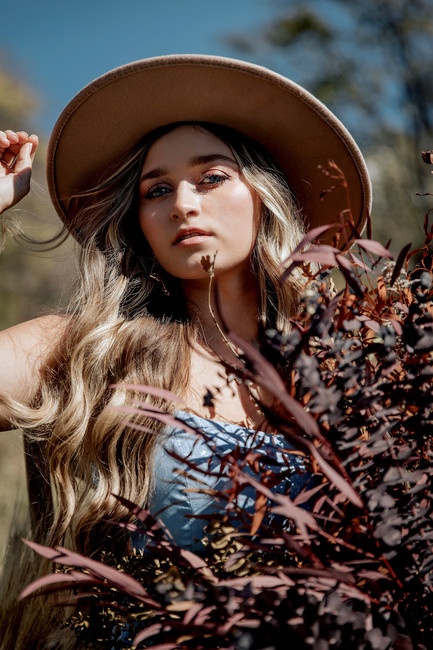 "I first heard this "Is Yet" live when the songwriters, Nick Boyd & Hannah Trager, performed it a couple years back. This song is one of those songs that will hit you when you going through it. Whether that's figuring out what you could be in a new relationship or losing a love and your searching to find what happened to it, in both of those cases you don't know what it is yet," explains Gracie. "This song has been stuck in my head ever since the day I heard it and asked them if I could cut it towards the end of summer last year. It can relate to so many people, so now I'm happy I too can share it with the world and they can feel what I feel with it!"
"Is Yet" is featured in Apple Music's Best New Songs for Country Music, Apple Editoral Playlist New In Country, CMT's Next Women of Country & The Roundup Spotify Playlist, ACM's New Music Friday Spotify Playlist, and many addiotnal editoral and playlists.
In 2014, Gracie shared the stage with Keith Urban in Cincinnati, OH on his Raise 'Em Up Tour in 2014, presenting her take on Miranda Lambert's part of "We Were Us" to a crowd of 20,000 people. Her previous singles, "3 Minutes" and "Lighting In The Bottle" continue to showcase Gracie's's ability to uplift those around her with the encouraging messages behind both of the releases.