Abstractly focussing on the complex paradigms of humanity, Maltese indie-pop outfit OXYGYN unveil their new single, 'Mercy'.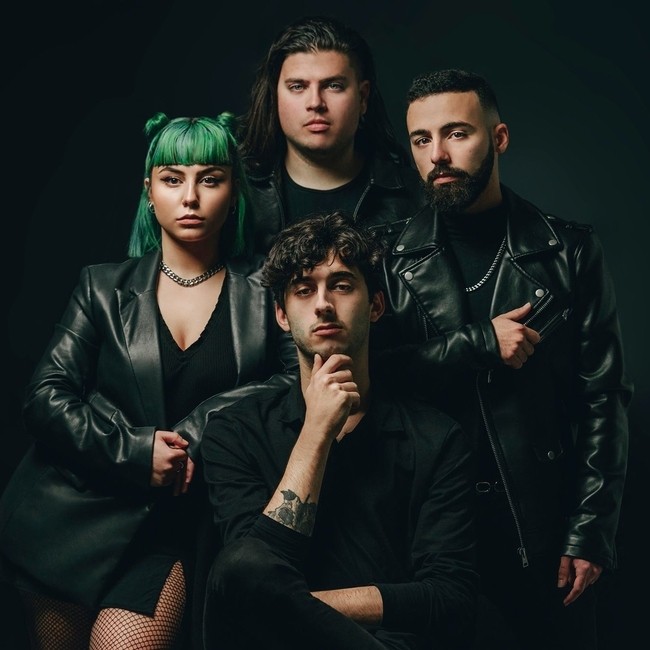 Formed of sibling vocal duo Katia and Kurt, with Zack on guitars and Funky Monkey on production, OXYGYN strive to leave their unique mark on the pop music scene; aiming to encourage their listeners to not only hear their music, but to also sit back and reflect.
https://www.instagram.com/oxygynmusic/
Propelled by an addictive electronic beat, 'Mercy' is the band's melancholic, yet punchy sixth single release since their 2015 inception; heavily led by Katia and Kurt's captivating duelling vocals.
The track was recorded, produced, mixed and mastered by Peter Borg at Malta's Railway Studios, and as frontman Kurt Abela explains, revolves around themes of anger and vulnerability: "'Mercy' abstractly focuses on the narrative of an individual who trusts another enough to be vulnerable, and then has this same vulnerability used against them".
Amassing a total of 10,000 streams on Soundcloud alone in 2020, and landing the top spot on the PRS Malta Top 10 Airplay Chart with fourth and fifth singles 'Venom' and 'Wicked White Lies', the band are now setting their sights on a UK breakthrough for their punchy, electronic-led indie-pop.