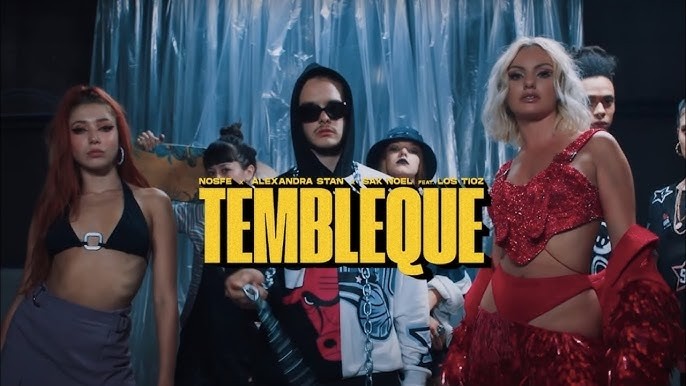 "Tembleque" is the hot new 3-way collaboration from Sak Noel, Alexandra Stan & Nosfe – out now on Radikal Records. Based on the hit record by Sak Noel "Blekete" which went #1 in several countries, the new single features a fun vocal interplay from Alexandra Stan & Nosfe backed by an explosive dancehall groove.
With "Tembleque" already landing on Spotify's 'New Music Friday Deutschland', 'NMF Denmark', 'NMF Polska', 'NMF Romania' and 'NMF Switzerland' the three artists look to land an international hit. The music video is already closing in on 1 Million views on YouTube just a few weeks after release.
https://www.instagram.com/radikalrecords/
Alexandra Stan's last Radikal release was her feature on Manuel Riva's smash single, "Miami" (2018) which peaked at #10 on the Billboard Dance Club Chart and has racked up over 11 million views on YouTube. The Romanian singer-songwirter is best known for her worldwide breakout single "Mr. Saxobeat" and has received numerous awards and nominations, including the European Border Breakers Award, a Japan Gold Disc Award, an MTV Europe Music Award and two Romanian Music Awards.
Spanish DJ/producer Sak Noel is no stranger to hit collabs, having previously worked with Sean Paul and Salvi on "Trumpets" which broke into the Billboard Dance charts. Co-producing the track with NOSFE who also drops a swagger-filled verse that he's known for, the new single instructs listeners to "Shake it like a TEMBLEQUE" – the Puerto Rican coconut dessert pudding.