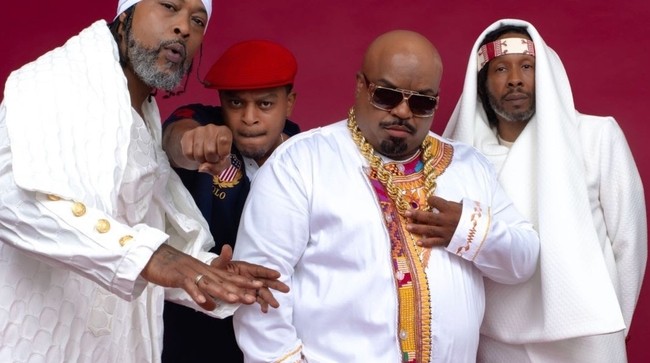 Something you don't see a lot of in the hip-hop world is singular groups, who have the purpose of recording and writing everything together. That's exactly what Goodie Mob has been doing since the early '90s, and it's safe to say that no one is doing it quite like them. This Atlanta-based hip-hop foursome is made of Big Gipp, Khujo, Cee-Lo Green, and T-Mo. With such big personalities and different vocal ranges, they've created something simply spectacular. Their debut album Soul Food was released in 1995, and they've been shaking the hip hop world ever since. With features on big motion picture soundtracks to solo sidetracks, the group has remained resilient and intact through the changing times. Their latest single, "4 My Ppl" is just one little taste for what's to come with these 4.
"4 My Ppl" is a hip-hop anthem like no other. From the lyrics to the rhythm and beat, this is a song you can feel with your whole body. The song is broken up into fourths, with each member leading their own verse. Each and every one is performed flawlessly with rhyming unlike anything ever before. The lines are clean, sharp, and make a lasting impression. Then once you look at the lyrics, the song reaches a whole other level. They make it crystal clear who they're rapping about, and it's the entire black community. The lyrics illustrate the frustration and being fed up with excuses. Each line delivers an important message, and it's the new anthem you're going to want to listen to.
The video follows that anthem feel and is just as powerful as the song. The video is shot in all black and white as the screen opens up to the gang getting ready to start. Director Antwanette McLaughlin shows sweeping angles of the downtown streets and scatters the members within the shots. Throughout the video, we can also see picket signs and what looks like the beginning of a protest. It's a crisp, beautiful video and perfect for this impactful video.