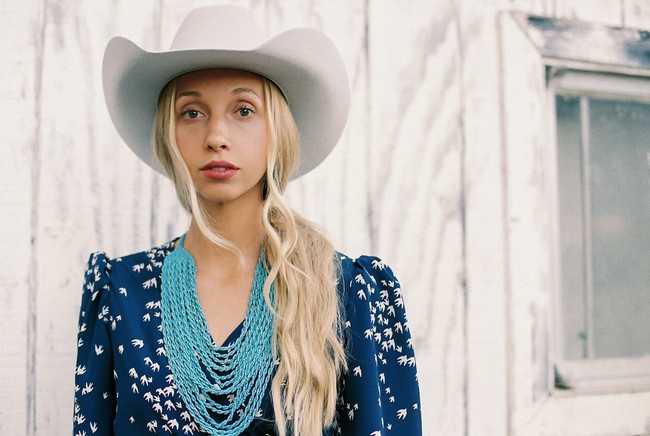 Victoria Bailey, a classic country singer-songwriter based in California, releases new single, an ode to honky tonks and the Bakersfield sound, called "Skid Row (Acoustic)"
Country singer-songwriter Victoria Bailey sat down recently with @skopemag to talk about her new single, "Skid Row (Acoustic)" (out now).
@skopemag: Hi, Victoria! This single ("Skid Row (Acoustic)") is a love song to honky tonks. Tell us the story behind the song.
Victoria: Hi there! "Skid Row" was so fun to write and blossomed from me digging deep into the California country music scene and its history. The song is a nod to "the Bakersfield sound," a country-western scene that came out of the 1950s. It's also entitled "Skid Row" after a really special honky tonk bar in Skid Row in LA called The Escondite.
@skopemag: This single is a different take on a song from your recent album ("Jesus, Red Wine & Patsy Cline"). How did you decide to record a new version?
Victoria: It was important to me to go back into the studio to record it in its most authentic form – just me and my guitar in front of one mic. It really represents who I am as an artist and speaks to the place I've been in the past year, creating solo, and discovering new pieces of myself during a really tricky time in the world.
@skopemag: How has living and recording in California played a part in your music and your sound?
Victoria: I think where I live plays a big role in my music. I have found friends and musicians here who love the same music as me, and they have really influenced my sound. And I love visiting the South, Nashville especially, and have written some of my favorite songs there and brought back a lot of inspiration that has woven itself into my music and heart.
@skopemag: How would you describe your music?
Victoria: "California country" – a little bit of western swing that sounds like it rests some place between the ocean and the desert. My biggest influences are Emmylou Harris, Carole King, and Patsy Cline. I feel so lucky to have many strong female country and folk artists to look up to and have learned so much from them.