Sometimes the first spin around isn't enough for a track to realize its full potential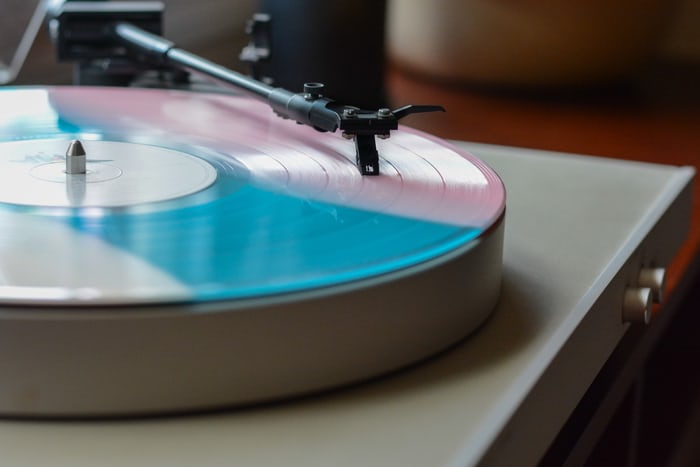 Sometimes the first spin around isn't enough for a track to realize its full potential
Some tracks become hits immediately after being released, others take a little more time. Some tracks can go for months, even a couple of years without being picked up, and then finally, they have their lucky break and become an overnight success.
There are a few songs that take even a little more than that, initially going unnoticed and then having a fresh chance at recognition when they are rereleased. These are some of the most iconic track rereleases and rerecords that we really couldn't imagine life without.
Stevie Nicks – The Dealer (1979, 2014)
Stevie Nicks announced her solo album, 24 Karat Gold: Songs From the Vault and nobody could've expected the haunting beauty of the track, The Dealer. This song has only grown with age, with Nicks' vocals seeming even wiser and deeper now than they did back in 1979.
You might be fooled into thinking that it's all about poker. After all, mentions of being a card shark and the eponymous dealer are frequent. Nicks mentions the game often in her songs composed with Fleetwood Mac. There was a certain romance about it back when she was at her most prolific. Would it surprise her to know about the popularity of poker bonuses online, or that nowadays you can play from your computer rather than in a smokey, moody saloon? Perhaps she's already a fan!
Rufus and Chaka Khan – Ain't Nobody (1983, 1989)
Whilst this song was an immediate success in the US, it took a little longer to gain traction throughout the rest of the world. Most people can't even read the title without having this earworm stuck in their head all day.
The beat is infectious, the vocals are incredible, and it's been remixed so many times that we each have our favorite versions. Interestingly, after the release of the band's album, their label Warner wanted to issue another track as the lead single. This sparked a hot dispute between the band and the label, with them eventually threatening to give Ain't Nobody to Michael Jackson if the label didn't put it out as the lead single.
Sure enough, the label relented, and Ain't Nobody went straight to number one on the US R&B chart. The band had reached for gold and struck it, in the US at least. In the UK the single scraped its way to number eight on the Singles Chart, with its rerelease in 1989 taking it up a couple of notches to number six. It wasn't until 1997 when its remix by LL Cool J finally got it the recognition it deserved, all the way to number one.
The Killers – Mr Brightside (2003, 2004)
So, they didn't wait quite as long as the others for their reissue success, but it's still hard to believe that the runaway success that is Mr Brightside massively underperformed on its first release. The band chose this as the lead single from their debut album Hot Fuss, and it turns out that perhaps they shouldn't have because it didn't chart at all.
Following on from this flop, they next released Somebody Told Me which had greater success, making it to number 51 in the US and 28 in the UK. Interestingly this song was also re-released in 2005 and reached number 3, are you spotting a pattern here?
Anyway, on Mr Brightside's turn for a re-release, the song reached number 10 in both the US and the UK. That isn't where its reign ended, though. Seventeen years after its release it remains the song with the longest run in the UK Top 100 of any, spending an incredible 219 weeks there. In the US, it remains the Killers' best performing song where it has sold 3.5 million copies.
Of course, thanks to this success it has had more than its fair share of covers, with The Vitamin String Quartet and Kelly Clarkson both doing interesting new versions, though it has to be said, perhaps the best iteration of this particular song, is a hundred drunken wedding goers wailing it tunelessly somewhere in Middle England.