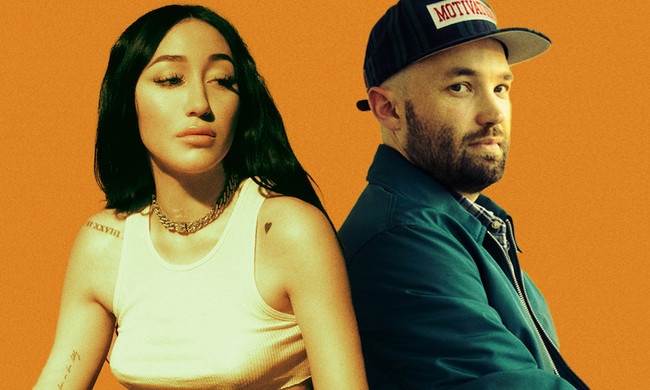 Collaborating quietly for the past year, PJ Harding & Noah Cyrus surprise listeners everywhere with the release of their first single and music video as a duo titled "Dear August," out now via RECORDS/RCA Records. The song heralds the arrival of their forthcoming collaborative EP PEOPLE DON'T CHANGE, due out later this year.
– https://smarturl.it/DearAugust
Multiplatinum, Best New Artist Grammy-nominated songstress Noah Cyrus and sought-after Australian songwriter and producer PJ Harding [Chromeo, Ruel, Jessica Mauboy, Guy Sebastian] forged an unbreakable creative union after co-writing four songs from Noah's 2020 EP, The End of Everything, including the double-platinum hit "July." This carried over to countless sessions in late 2019 as they not only wrote together, but organically sang together as well. At the onset of the global pandemic, they continued to write and record over the internet, finishing the EP by the end of the year. Today, they introduce their collaboration with "Dear August." Uplifted by delicate acoustic guitar, their voices co-mingle, picking up threads of Americana, folk, and classic country along the way.
"Last summer, 'July' was really connecting, but it was an incredibly uncertain time," recalls PJ. "I'm fairly easygoing, but I was deeply anxious about being in Los Angeles with the pandemic getting out of control. I was having lots of discussions with my family about moving back to Australia. We eventually did. 'Dear August' was written as a love letter to the future, hoping there's a light on the other side. We haven't seen the light, but we're still looking."
"It was full circle and funny for us to write 'Dear August' after 'July'," observes Noah. "I was going through a lot. I suffer from anxiety and depression. We were in this cloud of darkness where it's very easy to fall into bad habits. July and August 2020 were the hardest parts of quarantine for me. I lost my grandma, and I was looking to the future for hope. The song reminds me you will get to the light at the end of the tunnel. It may not be perfect, but you'll get there."