Fresh from her debut album release, Swedish singer-songwriter LOVA shares the music video for her new single 'Dance For The Hell of It'.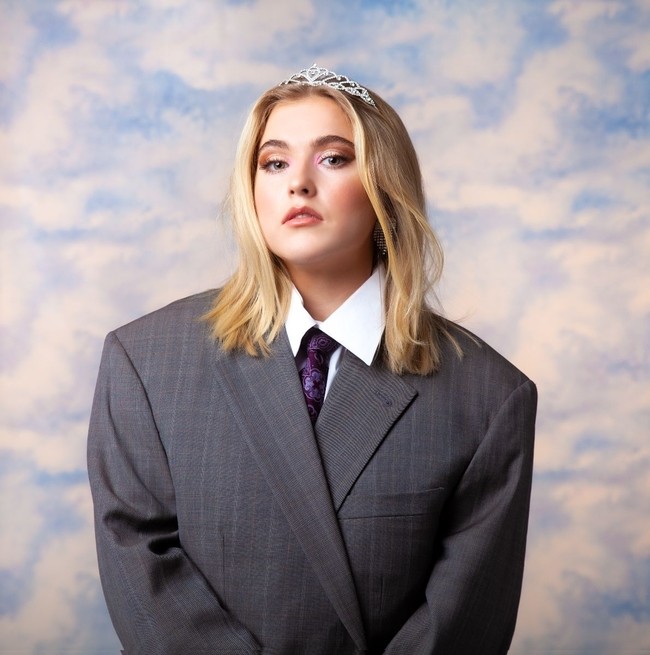 The music video for 'Dance For The Hell of It' takes place during a high school dance and follows the main character's desire to fit in. Together with synchronised dance routines and an energetic performance from LOVA and her band, the clip is filled with sentiment and nostalgia, transporting viewers back to their younger years.
– https://lova.lnk.to/Grown-ish
The lead single from Grown-ish, 'Dance For The Hell of It' is an infectious slice of pop dedicated to those longing to fit in and find their place in the world. When speaking about her single LOVA says, "I find myself often at parties wanting the 'cool' kids to acknowledge me but they're too busy caring about themselves. 'Dance For The Hell of It' is the realisation their opinion is irrelevant and you'd rather have fun and dance in your own company."
The ten-track LP features five singles that LOVA released across 2020, including her previous single, the affecting 'Lonely Ones' – a show of solidarity with those who feel like they have no one to turn to. Dedicated to a breakup, 'Black Converse' is another single that features, pairing delicate piano chords with LOVA's soaring vocals, as are 'One Day Left', 'Jealous Of My Friends' and 'Own Worst Enemy'. 'LAME', 'Superhero', 'Sleep Forever' and bonus track 'Older Overnight' complete Grown-ish, with LOVA's superb vocals and songwriting abilities right at the forefront.