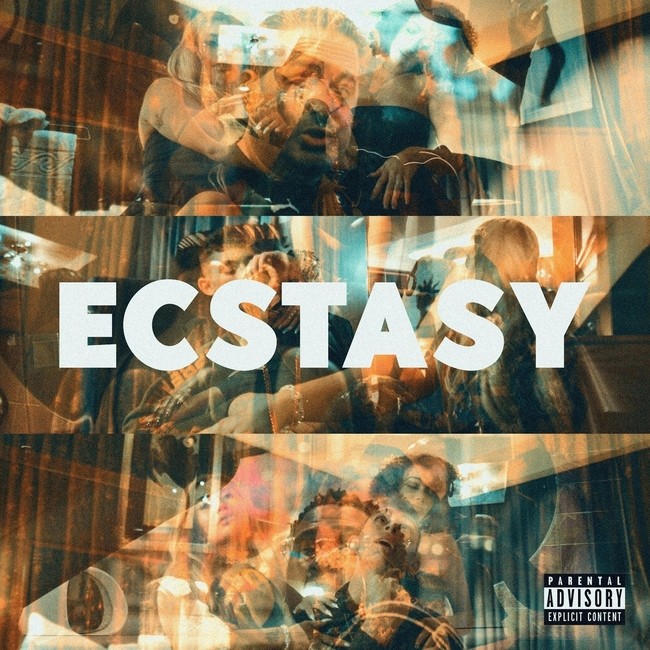 Emerging Hip Hop Performer/Producer Jesse Eplan has teamed up with Da Last Phoenix & Kfedey to release the video for their single "Ecstasy", available now on Spotify and all the major services.
– https://open.spotify.com/album/5lmPmGAYsQLHpa60AbC486
With major influences ranging from artists like Future to Lil Uzi Vert, Chris Brown and Travis Scott – Jesse Eplan has taken their flow, hooks, beat selection, and more into account when creating his own music. Jesse's latest efforts show a real maturity in songwriting. Take note of his unique approach to the sonic production and attention to the smallest details coupled with a genius level creativity in the world of beat creation. A New York native, Jesse broke major ground with the release of his first two major LP's recorded while at the University of Tampa – 2017's "Trap Harmony" and 2018's "Purple Wave", and the Trap and Hip-Hop world took MAJOR notice of the rising young star through his collaborations with like minded artists like Famous Dex (A$AP Rocky, Lil Pump) and Kontraversy (Grafh, LouGotCash). After blazing into high gear last fall with "Player" and "Bakwoods", it's safe to say that the five tool Hip-hop/R&B Songwriter and Performer has proven he is ready to take the next step in his career.
Da Last Phoenix, also known as Phoenix is a Haitian American artist out of Brooklyn. His music has a very unique melodic sound. Some might mistake his music as Jeremiah's or Frank Ocean, just to name a few but we'll leave you to decide. Da Last Phoenix's unique sound has been taking over the streets of Brooklyn and across the seas. His music is a balance singing and the popular RnB Drill sound. Raised and grew up in the 9, the grimy street of Brooklyn, he's here to set the tone and show his fans it's cool to be vulnerable and sing. Da Last Phoenix can be found on All Dsps.
KFedey is an aspiring artist from Brooklyn NY. Fedey has been creating music for well over 7years now. He would say his style of music is "real rap" But he is constantly creating and challenging himself with new sounds and styles. "Failure made me great!"
– https://soundcloud.com/jesse-eplan
– https://www.instagram.com/last___phoenix/