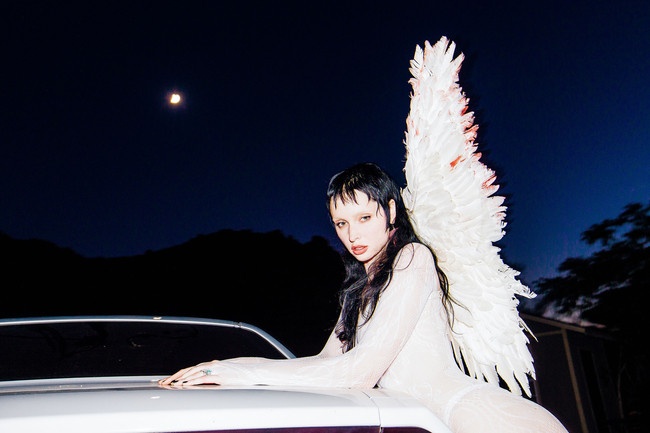 PAPER has called Dana's music an "instant release from patriarchal bullshit," while NYLON affirmed, "the Toronto-raised Dentata has found her groove with sex-positive, femme-centered hip-hop." You may already be familiar with her as she's performed with Wicca Phase Springs Eternal and collaborated heavily with Kris Esfandiari.
– https://www.papermag.com/dana-dentata-lil-blood-2641185227.html
– https://www.nylon.com/dana-dentata-4wd-video-premiere
Dana is gearing up to release her new music video for her track "Do U Like Me Now?" on 2/12 ahead of Valentine's Day.
There's a powerful backstory to this video which features adult film star Eliza Ibarra who struggled with low self-esteem at young age. Back in 2011 Ibarra went viral when she posted a video titled "Do You Like Me Now?" Dana and her later became friends and she drew inspiration from Ibarra's story, sampling the original viral video and seizing the reins on the narrative of being a woman in a patriarchal society, transmuting her trauma and weaponizing it.