22 yo London based artist Delilah Montagu today releases her brand new single and EP of the same name This Is Not A Love Song. Lauded by critics as one of the most urgent songwriters of a generation, this new EP is autobiographical in nature and inherently honest in stature, as Delilah marries lived experiences of love, addiction and art into one body of work.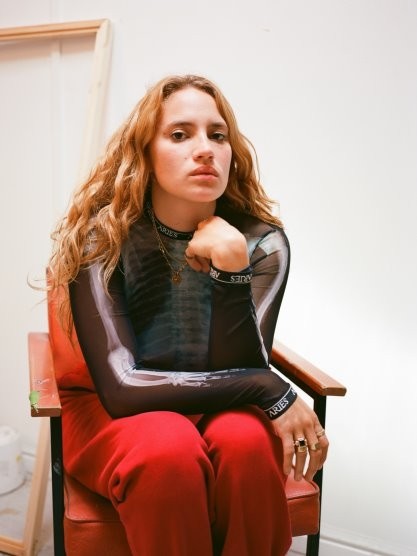 Listen to This Is Not A Love Song here – https://smarturl.it/DMxTINALS
This Is Not A Love Song delves into the cold reality of a loving relationship simply not working. Pretend sees Delilah write cathartically about her loss of self, whilst Faultline is an explicit piece of storytelling which spotlights two addicts falling in love with one another. On the EP – which also features three previously released tracks – Delilah explores the relationships she's held with others and that she holds with herself. It's a diary of the year gone by, a precursor for the year to come.
Delilah said, "The songs on this EP are about the end of a relationship. They symbolise my inner relationship with myself as well as the experiences I had with my partner. The rawness and honesty of this EP is very exposing, and it is the most openly I have ever written about my life – which makes the EP very special and close to my heart."