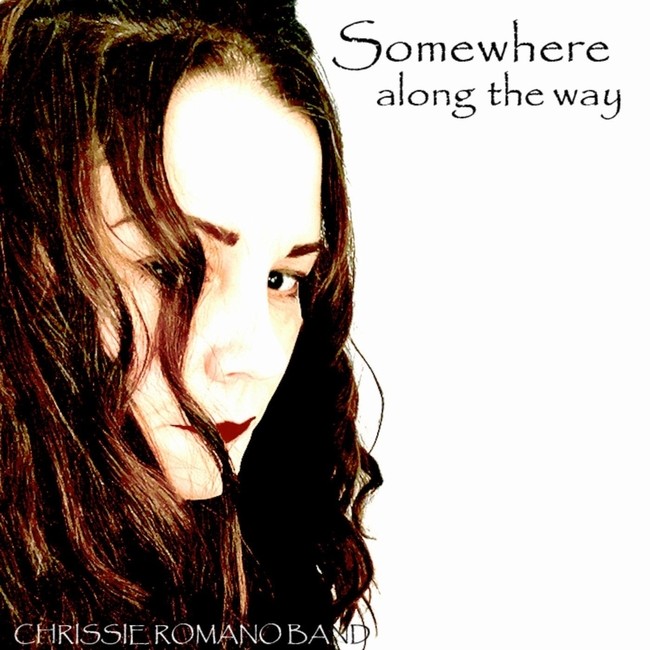 Chrissie Romano Band brings such spirit into the singer-songwriting tradition on "Somewhere Along the Way". Going for a heartfelt sound, the Chrissie Romano Band features incredible acoustic guitar playing. The gracious elements interplay with such perfection, for they incorporate acoustic rock, folk, and more into a singular thoughtful sound. Such a gorgeous approach they have a classic quality to them carefully sidestepping trends to create something timeless. By far though the center of the album comes from her careful lyricism every line of which is delivered with such soul.
The sheer passion that Chrissie Romano displays proves to be a stunningly close comparison to Melissa Etheridge. Akin to her output, Chrissie explore a burning desire for something more, a need to navigate the wild rapids that are relationships. Beyond this, there are additional highlights of Jewel's flawless discography, and the entirety of the album has a lived-in, fully formed quality to it. More than sketches, these are complete stories ones that prove to be nimble character studies, ones that track ambition, failure, and all the things that defines a person.
To listen to the album on Spotify:
https://open.spotify.com/album/7lVYktwBr9xVDRQMQFX5zu
"Resilient Me" sets the tone for what follows, as there is a quiet defiance to the piece, one that feels so vibrant and real. The rhythm has a sense of urgency behind it, one that helps to power the sound along. For a more intimate and airy disposition, "Hearts and Eyes" incorporates a spaciousness one that sprawls out seemingly into the infinite. Going for a great power is the self-assurance of "My Fault" where the piece has a universalism to it, with a message that resonates long after the song has ended. Easy going grooves grace the gentle sense of discovery that frames "When Will I?". Sprawling and ambitious "Angel Wings" features a delicate balance. A playful quality races through on the giddy gleeful "That's Me". Tying all that came before it together in a way that feels fully satisfying is the reflective "Fool".
http://www.chrissieromanoband.com/
http://www.facebook.com/ChrissieRomanoBand
With a truly beautiful balance of sound and color, the Chrissie Romano Band delves into something so absolutely joyous and life-affirming on "Somewhere Along the Way".