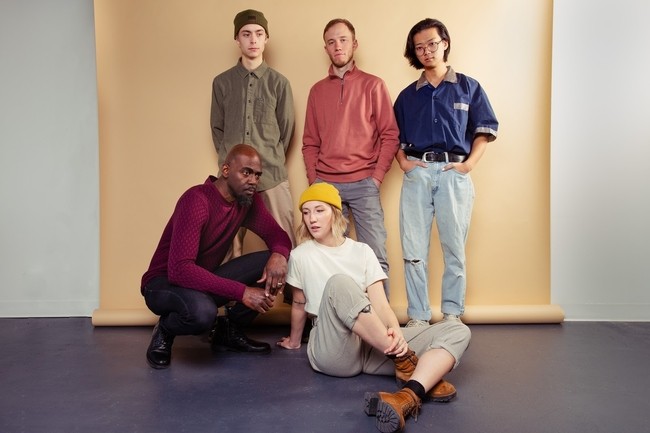 After taking their quarantine tunes to The National Music Centre for recording, emerging RnB/Pop group, K O D A E is releasing their debut single, 'Awake With Crystal Eyes' on January 29th.
Streaming Link: https://soundcloud.com/kodaemusic/awce/s-sbImkapxZs5
The diverse group formed in the spring of 2019 with their unique backgrounds to bring a fresh new flavour to the Canadian music table: Annie da Silva's velvety voice and cutting lyrics, Owen Mcpherson's gospel roots on the deep five, Seyoung Lee's lush jazz textures on the keys, Curtis Sauer's ambitious groove on the drums and Eric Osborne's fluid harmonies on the guitar.
K O D A E's blend of Alternative RnB is both Bow Valley and Modern Metropolis. Combining their mutual love for modern groove with their connection to nature and mysticism, this group of intergenerational musicians weave songs that strut like breakbeats but flow and warm the heart like a valley stream at sunset.
'Awake With Crystal Eyes' is a philosophical groove that takes each listener into a trance of reflection, playing with political themes and challenging the mundane.
"I think this track highlights a hypnotic awareness to the passing of time. The pocket drives us forward but the lyrics ask you if you're okay with moving forward in your current direction," shares lead singer, Annie da Silva.
'Awake With Crystal Eyes' is one of the three singles K O D A E recorded at The National Music Centre leading up to their first full length album to be recorded in the spring of 2021.
You can find this debut single on all streaming platforms and keep up with their musical journey via social media.
Instagram – https://www.instagram.com/kodaemusic/