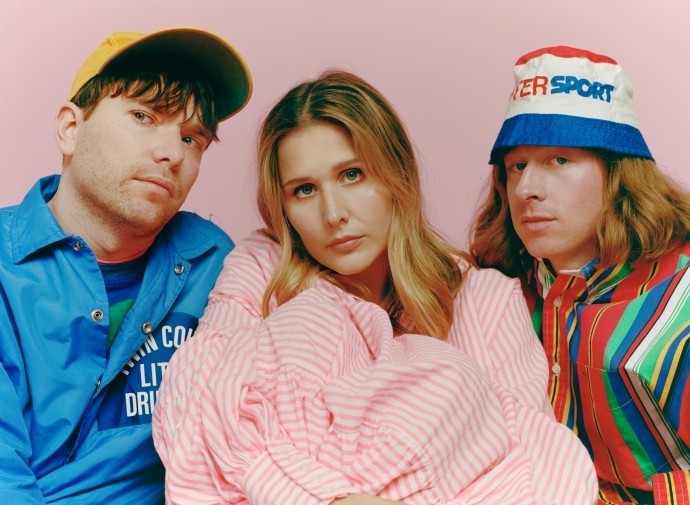 The Sydney-based three-piece Middle Kids, formed of lead singer and songwriter Hannah Joy, multi-instrumentalist Tim Fitz and drummer, Harry Day, announce the release of their second album, Today We're The Greatest, out on March 19th 2021 via Lucky Number.
– https://smarturl.it/QuestionsStrm
Recorded and produced in Los Angeles by Lars Stalfors (St. Vincent, Soccer Mummy, Purity Ring), the follow-up to the band's award-winning 2018 debut, Lost Friends, is their most personal and courageous effort to date. Moving away from lyrics of a more conceptual nature, Today We're The Greatest is the open, uninhibited product of fearless collaboration. Showing a real vulnerability, Joy is pulling directly from her own experiences and breaking down barriers she had previously set for herself. About the new record, she said: "I want to make music that loves its listener. Music that makes people feel seen, seen in the tiny little places that hide away in their hearts. I want people to hear our music, and feel a sense of love. And when I say love, it can be challenging, intense and tough. But it's in the guts." She added: "It can be easier to live dualistically, splitting the world in two. We want to be able say it's this or it's that, but sometimes it's both — and can we hold both? Can we hold the brokenness? Can we hold the beauty? That has definitely been a defining bit of this album, the fragility in that dance."
To coincide with the announcement, Middle Kids today share their monumental new single, "Questions", a charged three-minute odyssey which sees Joy struggle poetically with concepts of honesty and intimacy over an explosive rhythm section and a stunningly orchestrated brass-filled climax. As Joy explains, "Questions" is about the fallacies of intimate relationships; "I used to drink a lot and most of my previous relationships revolved around this. I don't think I ever really knew them or they me as a result. Questions is about people being around each other but not being close. People who are in intimate relationships can stop asking questions of each other because they are uncomfortable and confusing." The single is accompanied by a one-take video directed by the band's cinematic collaborator, W.A.M Bleakley. Watch it here.