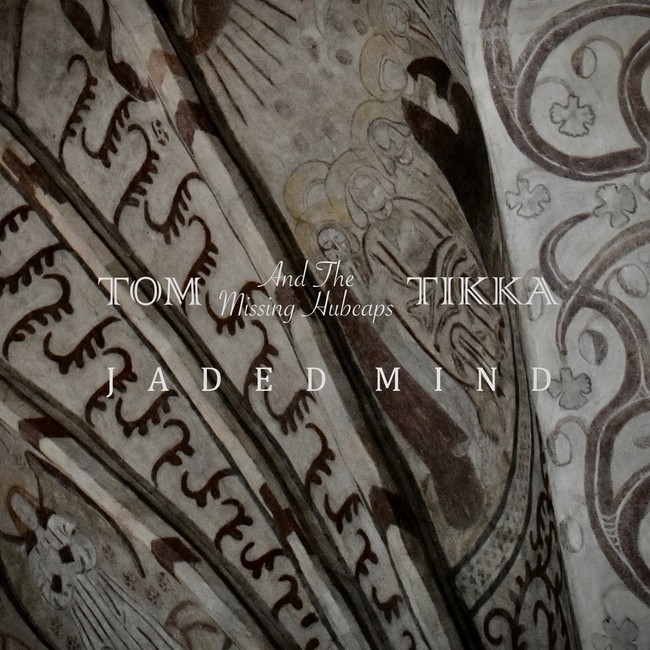 "Jaded Mind" is taken from Tom Tikka & The Missing Hubcaps' January 22nd EP release, "That's What Winston Churchill Said."
"WE'VE BEEN ALWAYS BLIND
I'M WAITING ON SOMETHING THAT WOULD BLOW MY MIND
AND WE'VE BEEN ALWAYS BLIND
I'M WAITING ON A CHANGE THAT WOULD HEAL MANKIND
IT'S FINE
I'VE GOT A JADED MIND" – Tom Tikka, "Jaded Mind"
Finland's Tom Tikka has a "Jaded Mind." As a member and songwriter for Sony/BMG band, Carmen Gray, Tikka honed his chops for creating memorable hooks and picturesque lyrics. That eye-opening experience led Tom to the successful creation of power-pop duo, The Impersonators, with Antti Autio. After nearly 200K Spotify streams with The Impersonators, Tikka formed his own solo project, Tom Tikka & The Missing Hubcaps.
– https://open.spotify.com/artist/1ShdRWWqSaSp57Gz82WiO8
With another 200K Spotify streams from the 2 Hubcaps EPs and a Christmas single, Tikka is ready to drop his next chapter on waiting pop music fans. On January 8th, 2021, Tom Tikka & The Missing Hubcaps are releasing the music video for "Jaded Mind." Scripted, filmed, edited and directed by Elina Suominen (Tikka's Wife), the video is the first from the upcoming January 22nd EP, "That's What Winston Churchill Said" (MTS Records).
Tikka says, "Jaded Mind' was inspired by a TV program about my mom and dad's generation. It covered everything from the first lunar landing to the memoirs of Richard Nixon and beyond. As I was watching the documentary, I realized that the concept of 'good old times' isn't real. Each generation faces its own challenges and does not fully understand the next one. The song's also about struggling with faith. Sometimes life doesn't really make all that much sense, and we all hit rough patches. These usually make us wonder if there is anything 'bigger than us' anywhere, or if life's just a chain of random occurrences. I've always been a spiritual person, and while I've lost my way a few times over the years, I have never really lost my faith. However, I do feel a bit jaded about life these days, every once in a while, and this is what this song is about."
https://www.facebook.com/ImpersonatorsBand (@ImpersonatorsBand)
https://www.instagram.com/1mpersonators_band/ (@1mpersonators_band)